House of Dreams is a museum and installation in South East London.
Artist Stephen Wright and Paul Wright met at Headway in East London and since then have collaborated on the Carry On Del Boy exhibition. As part of his artists residency with the charity Stephen Wright took Paul on a tour of his House of Dreams.
The space is a 'life project' and has seen Stephen transform his home and garden in East Dulwich into a magical world full of mosaics, sculpture and found ephemera. Every single surface, inside and out, has been covered with found objects as well as hand written message boards about the artists life.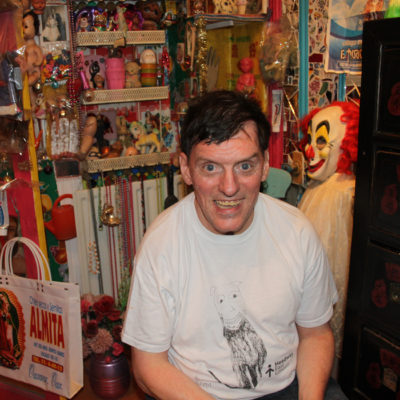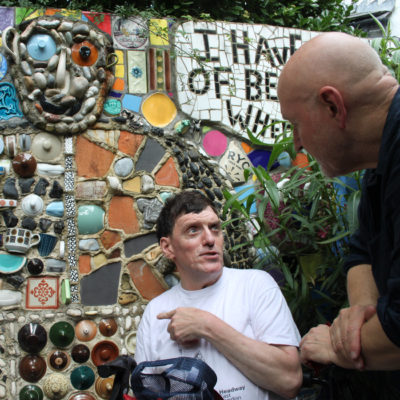 Paul Wright and Stephen Wright's collaborative project culminated in an exhibition at Hart Club. The duo created original paintings, ceramics and limited edition prints for the 'Carry On Del Boy' show. You can read more about their collaboration below.