Artists Stephen Wright and Paul Wright at work in the studios.
About Submit to Love Studios
Submit to Love is home to a collective of self-taught artists. These artists have developed a set of unique practices and interests, refined over more than a decade. All of their artists have survived brain injuries – some use this to inform their work, whilst others take inspiration from the world around them. The studio is based at brain injury charity Headway East London in Hackney.
Helen Ralli, founder of Hart Club, adds: "It is always a pleasure to visit the Submit To Love studios – the vibrancy of the work and the dedication of the artists and supporting staff is inspiring. Watching the expansion of Paul as an artist as he works towards his first solo show and knowing that this joyful work will soon have a larger audience is incredibly exciting."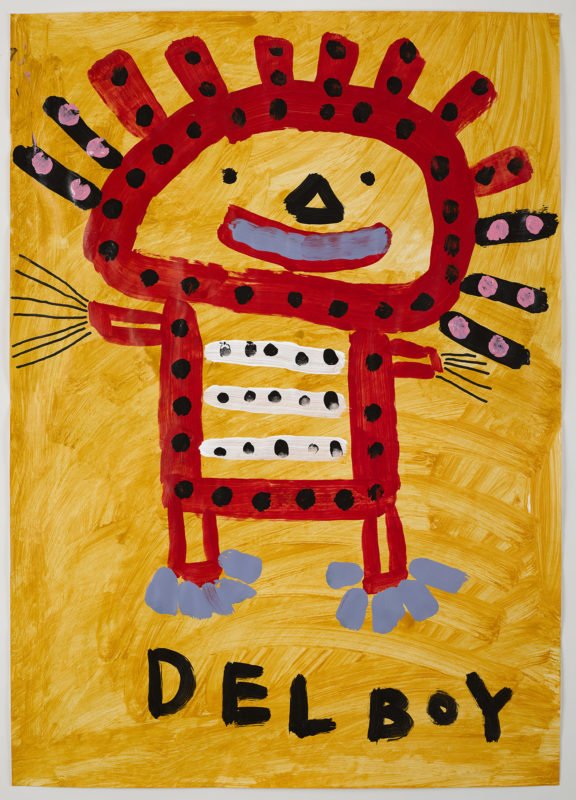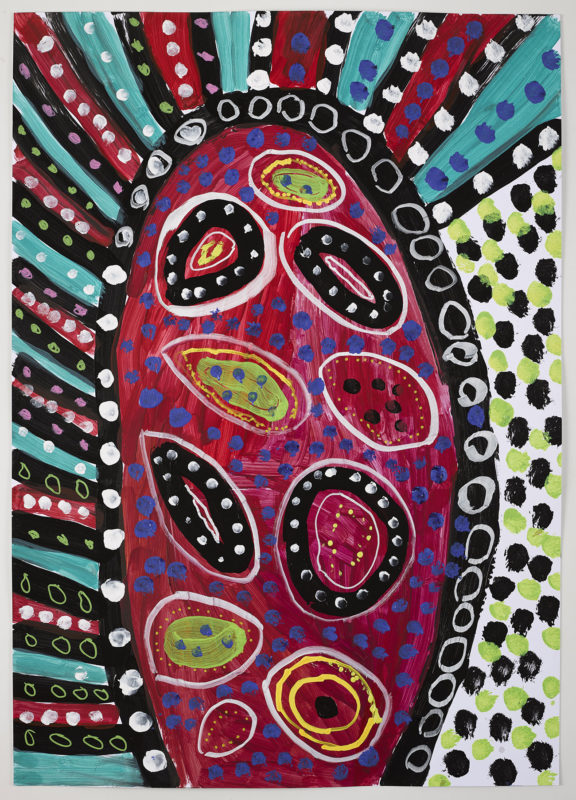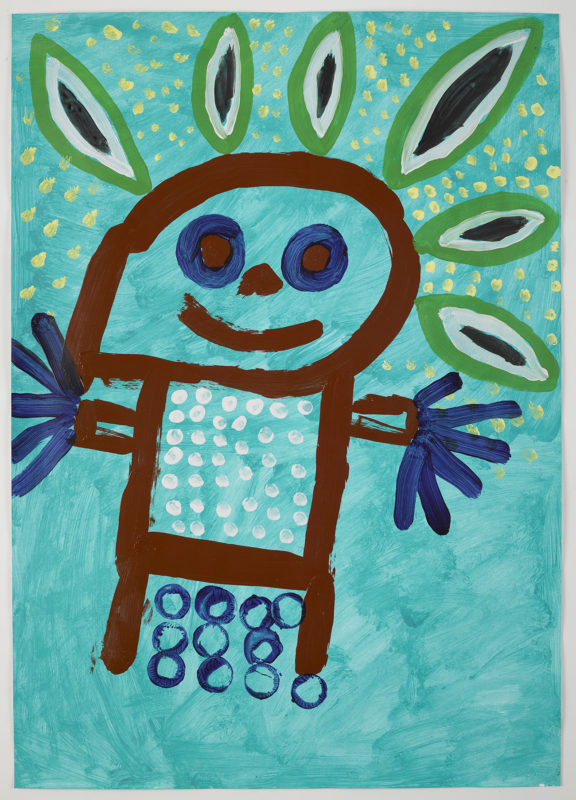 If you'd like to learn more about the collaboration between artists Paul Wright and Stephen Wright then take a look at our Carry On Del Boy exhibition below.