'Neither of us have a degree in fine art, but Andy can draw better than most people that do'- Donal Sturt.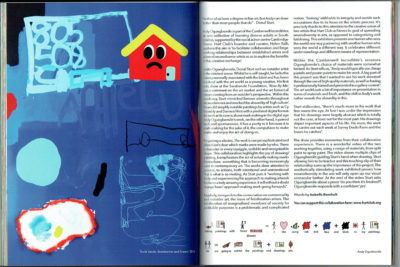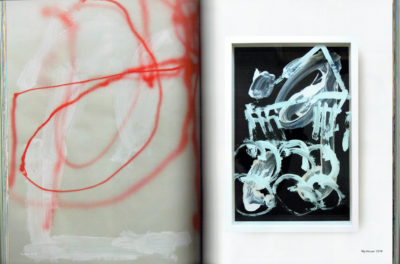 When referring to art school, and all that it taught him, Picasso famously said that everyone starts life as an artist, 'the problem is how to remain an artist as we grow up'. The 20th century debate on the pros and pitfalls of traditional artistic training is ever present in today's art climate. Taking this into consideration, there has grown a factum of art appreciation for a 'rawness' and 'primitivism' in representation. These two qualities are regularly referred to when approaching outsider art. In its simplest form, outsider art is just art made by artists who are self-taught. With that in mind, the aptly titled Training is an exhibition showcasing the collaboration between two outsider artists, Andy Ogungbemile and Donal Sturt. Neither has been formally trained at art school, and Training plays with the notions of neurodiversity in art, what it means to be an artist, and what it means to be a self-taught artist.
'Neither of us have a degree in fine art, but Andy can draw better than most people that do'- Donal Sturt.
Andy Ogungbemile is part of the Camberwell Incredibles, an arts collective of learning diverse adults in South London, supported by the social action centre Cambridge House. At Hart Club gallery, the aim 'is to facilitate collaboration and forge working relationships between established artists and talented neurodiverse artists so as to explore the benefits of this creative exchange'.
Unlike Ogungbemile, Donal Sturt isn't an outsider artist in the strictest sense. Whilst he is self-taught, he lacks the naivety normally associated with the label, and has been involved with the art world as a young creative. His first solo show at the Sarabande foundation, Now By Me, was a comment on the art market and the art historical oeuvre coming from an outsider's perspective. He paints with an adobe illustrator aesthetic, and his paintings mimicked famous artworks throughout the modern era, mocked the absurdity of 'high culture'. He would simplify famous works with a pixelated aesthetic- his work at its core is about mark-making in the digital age. It was an assessment of what mark-making has become throughout history. Whereas Andy Ogungbemile's work is paired back. It has a purity to it because it is mark-making for the sake of it, the compulsion to make marks and enjoying the act of doing so.
'Not once have I seen him hesitate before putting pen to paper He makes art for the sheer joy of it, nothing more, and his approach has taught me a great deal'. – Donal Sturt on Andy Ogungbemile.
The pairing is electric. The work is raw yet sophisticated and often it isn't clear which marks were made by who. There is character in every squiggle, scribble and recognisable shape. This collaboration highlights the joy of drawing/painting, it emphasises the act of actually making marks themselves- something that is becoming increasingly rarer in contemporary art. The works draw attention to process, to action itself. Camberwell Incredibles offers experiences for its members/artists, and this exhibition reveals said collaborative experience between these two adults. That is what is so riveting.
Regularly, in regards to the conversation on commerciality and outsider art, the issue of fetishisation arises. The fetishisation of marginalised members of society for profitable purposes is a problematic and complicated notion. Training withholds its integrity and avoids such accusations due to its focus on the artistic process. It's precisely thanks to this attention to the creative union of two artists that Hart Club achieves its goal of spreading neurodiversity in arts, as opposed to categorising and fetishizing. This exhibition presents one human who sees the world one way partnering with another human who sees the world a different way. It celebrates different understandings and different means of representation.
The show provides mementos from their collaborative experience. There is a wonderful video of the two working together, using a range of materials, from split paint to spray paint. The video shows multiple clips of Ogungbemile guiding Sturts hand when drawing. Sturt allowing him to be teacher and this touching clip of their relationship sums up the importance of this project. The aesthetically stimulating work exhibited proves how neurodiversity in the arts will only open up our visual vernacular further. At the end of the video Sturt asks Ogungbemile about a piece 'do you think it's finished?', Ogungbemile responds with a confident 'yes'. Written by Isabella Bornholt.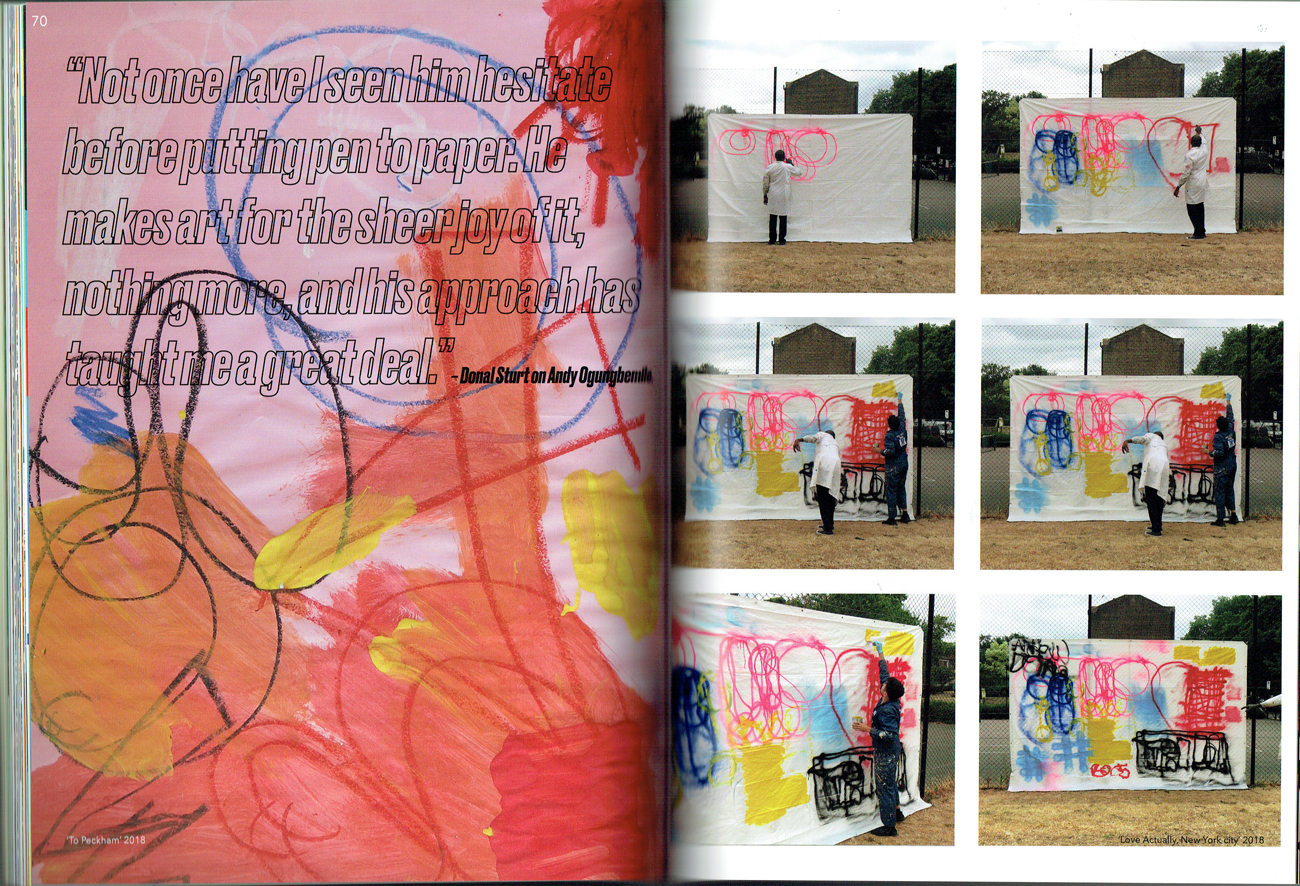 Who We Are:
Able Zine is a publication and creative agency based in London, UK. Able works with volunteers and creative collaborators around the world, to lend voices from and visibility to the disabled community. As an agency we provide creative consultation, model casting, public speaking, content creation and curation. For more information or to talk with us directly please write to us at Contact (@) ablezine.com, or via the contact form on this website.
Our Mission:
Able Zine seeks to increase representation for disabled and chronically ill creatives, young people and communities, both online and IRL. Able encourages dialogue and visibility within the topics of Disability, Health, Illness, Injury. As well as encouraging thought and awareness around key issues like accessibility, community care and representation. Our aim is to tackle ableism and discrimination through vivid, informative content and provide opportunities for those who may have previously been stigmatised or unwelcome in creative and cultural spaces. We hope to offer a safe space to submit, learn and explore all experiences of physical, mental and environmental health, diversity and disability, without policing and gatekeeping (i.e the intimidating stuff that makes talking and learning about this stuff sometimes difficult.) We want to change the image of disability, to reflect the multi-dimensional and multi-racial community we are.