A neuroqueer creative night of installation, film, performance and music.
Details

Saturday 18th June

7pm till 2am

Location

Avalon Cafe
Juno Way
London
SE14 5RW
E Numbers is a sensory collaboration of artistic practices, culminating in an evening of music, performance, art and dance. Taking place at Avalon Cafe, the evening will showcase a variety of work by neuro-diverse artists and creatives, including the work of Hart School studio artists.
This exhibition has been curated and produced by Hart Club friend Jané Mackenzie, they hope to create a safe space in which artists and visitors can embody their most authentic selves.
Exploring the theme of iridescence the night will be a colourful display of movement, music and exploration. E Numbers is free, with options for donations when booking a ticket.
Limited tickets are available online now and we hope to see you there on the 18th!

What to expect at E Numbers
E Numbers is an experiment to create a welcoming celebratory event. Feel free to bring a book or headphones, talk or don't talk, dance or don't dance. Come by yourself or with your pals, it's all good with us. Below are some of the other things you can expect during your time at E Numbers…
Chill out space designed by artist Lizzie Farrell as well as outdoor and indoor seating.
Accessible entrance and bathroom.
Visual art and installation by Derek Williams, Serafina Mbasogo, Jané Mackenzie, Yangdzom Lama, Lydia Rye, Mia-Violet Leech.
Film screenings by Serana Ramsey, Mel Baggs, Neurodivergent Media, Doyenne, Patrick Cosgrove with Alex Hegazy
Perfomances by Shifu Holistic Kung Fu, Prawns Calamari, Gob Jaw Poets, Tori Ethereal
Music from  Delia Detritus and Max Weaver, Space Candy,Omoo, eXpressO
Bar serving non-alcoholic and alcoholic drinks all night.
"We hope together we can attempt to reclaim/give power to and embody our most authentic selves"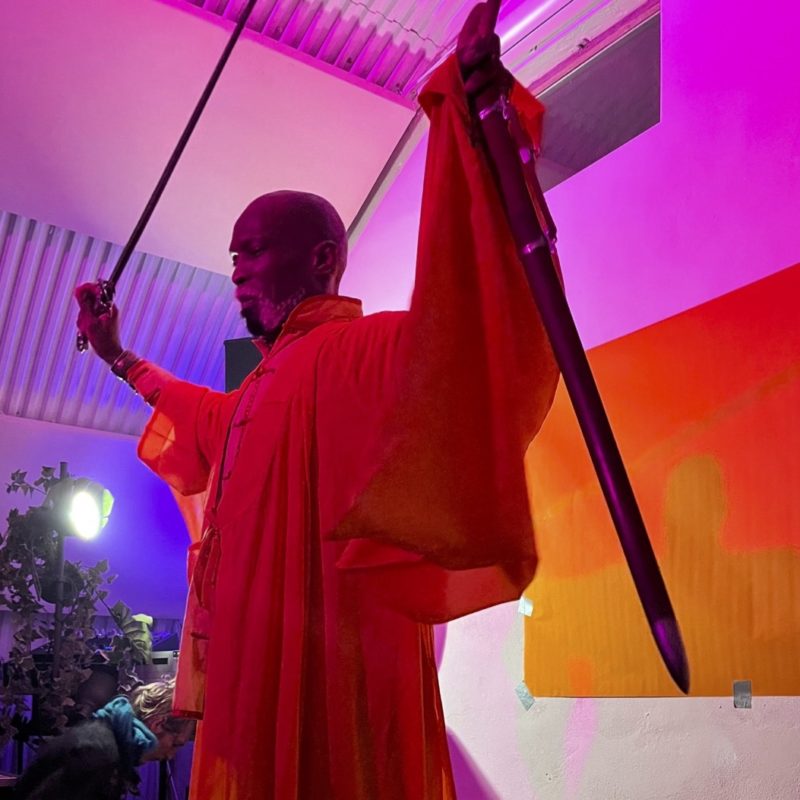 To Neuroqueer, is to actively reimagine the many structures that seek to define, exclude and erase us. It is to reclaim our-being and to give more full expression to our uniquely weird potentials and inclinations. Neuroqueer* as a verb: is an action, a doing word- rooted in the practice of queering (that is: subverting, disrupting, defying, liberating oneself from) from normatively and is necessarily intersectional in nature.
This concept has grown out of the critical neurodiversity paradigm* that centers exploration of neurodivergent culture, ways of being, seeing, knowing and engaging in/with-the-world- that disrupt and challenge the normative ideal. We hope and encourage that this space (E-Numbers) is one in which we can together attempt to reclaim/give power to and embody our most authentic selves. *The term was coined by Athena Lynn Michaels-Dillon and Nick Walker.
Avalon Cafe is situated on Juno Way in Bermondsey. There is one short step into the venue and a ramp available.
Travel: The nearest train station is New Cross Gate (18 minute walk). Access from platform to train by manual boarding ramp. The nearest accessible train station is Canada Water (then a 12 minute bus ride to the venue.)
Address: Avalon Cafe, Juno Way, London, SE14 5RW
If you are walking to the venue you will go by a Screw Fix and Avalon cafe is located next to a railway bridge. It is wheelchair accessible.