An evening of art, film and skateboarding celebrating collaboration and neurodiversity.
Details

Saturday 26th March

7pm till 9.30pm

Location

Hart Club
95 Westminster Bridge Road
London
SE1 7HR
This neurodiversity awareness week we are celebrating our collaboration with Glasgow based skate brand, Doyenne. We will be opening our gallery doors on the Saturday the 26th of March for an evening of free art, film and skateboarding.
Over the past few months we have been working with the brand, alongside artist Rae Smith, exploring the themes of comfort, adaptation and personal expression. Ideas and artworks from our collaboration formed part of Doyennes latest capsule collection, including t-shirt designs by two of our Hart School students.
The exhibition will showcase a collection of hand painted skateboards from each of our Hart School students, two limited edition t-shirts designed by artist's Yangdzom and Serafina, as well as the exclusive first screening of Doyenne's latest skate film.
The film ' Seeking Comfort in and Uncomfortable Space' is a short film about the neurodivergent experience through the lenses of women and non-binary skateboarders. Join us in the gallery at 8pm for the free film screening.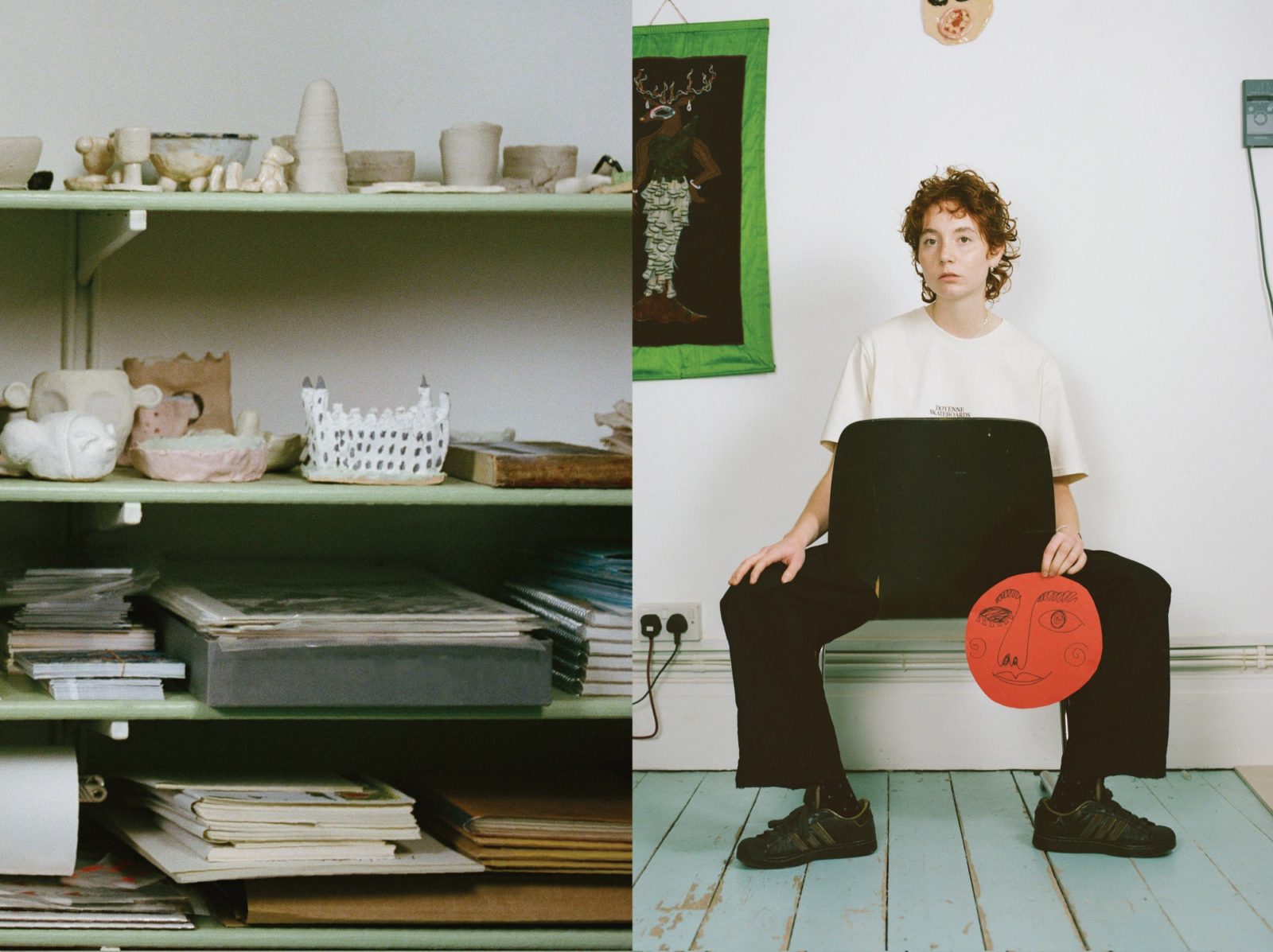 What to expect at the exhibition
Exhibition of art works from the Hart School artists, including hand painted skateboard decks in collaboration with Rae Smith
Free film screening of 'Seeking Comfort in and Uncomfortable Space' a short film by Doyenne.
Pop Up shop of Doyenne x Hart School's capsule collection including t-shirts, hoodies and limited edition prints.
The main gallery space at Hart Club is wheelchair accessible and we also have an accessible bathroom for all of our visitors.
This is a free event for everyone in a safe and friendly space.
Please register by signing up for a ticket below.
Hart School x Doyenne T-Shirts
You can also shop the limited edition t-shirts from our capsule collection online…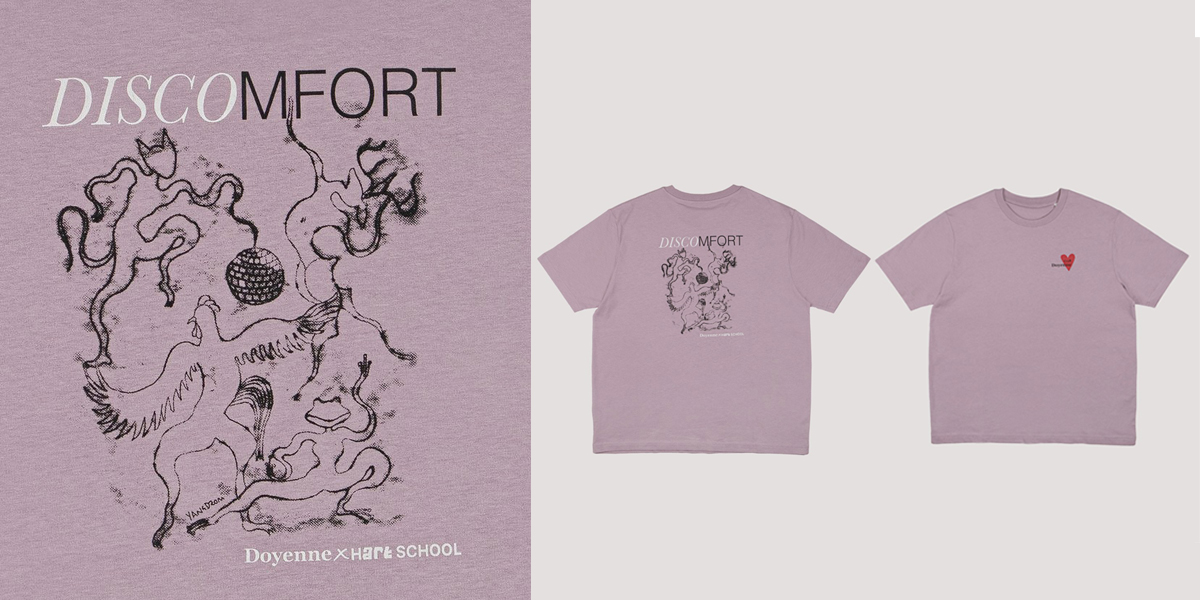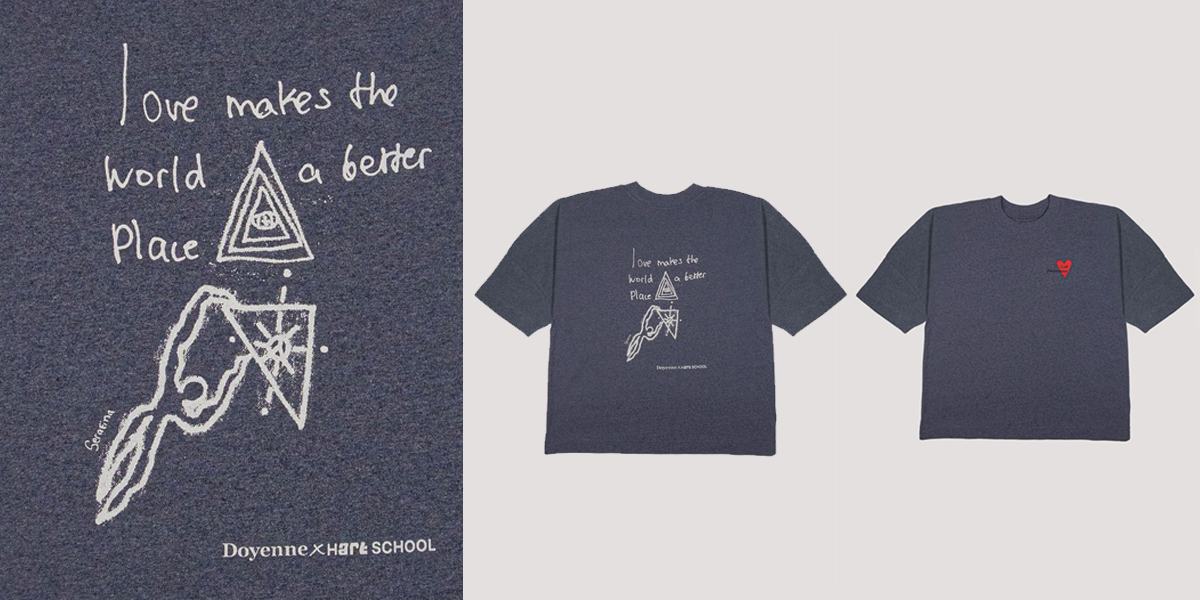 Doyenne is a gender neutral skateboarding brand run by women, founded in 2017 in Glasgow, Scotland. Working at the intersection of skateboarding and creativity, Doyenne promotes equality through collaboration and events. 10% of their proceeds is donated to projects radically changing the meaning of inclusivity.
Doyenne started spontaneously, by running skate sessions in Glasgow and launching their first small collection and recycled boards to raise money to donate to Skateistan.
They got inspired by their work in making skateboarding accessible and wanted to create a similar environment locally as they believe everyone should have the same opportunities by adopting a 'think global, act local' approach.
Their brand is made by skateboarders, designers, artists and creatives. They run Doyenne as an entity because they want it to stand by itself as Doyenne exists through their community, all of their collaborators, and the skate team.
Doyenne channels inclusivity and intersectionality by questioning ourselves and our environment, but most importantly by opening conversations with our community, listening to them and trying to constantly reflect it in the work we do.
They design clothing with everybody and the environment in mind, they try to reflect their values and ideals through their collections. The clothing lines are genderless and manufactured in inclusive sizes, they are in the constant journey of improving our fit and design to be accessible and inclusive to all.