A solo exhibition by Glasgow based artist Rachel Hodgson, showing a decades worth of relentless, strange and personal drawings, all at once…
Details

Private View: Friday 4th November
5 - 9pm

Exhibition continues: 5th, 11th, 12th, 13th November
11 - 5pm

Free Entry

Location

Hart Club
95 Westminster Bridge Road
London
SE1 7HR
'All Of It'  is a solo exhibition by Glasgow based artist Rachel Hodgson, showing a decades worth of relentless, strange and personal drawings, all at once. Invoking the unashamed feeling of throwing a temper tantrum, and working across multiple mediums including oil pastels on paper, sketchbooks and ceramics, her work gorges on the senses.
Over the past ten years, Rachel has amassed a body of work that consistently draws from the same symbolism. Through this relentless reimagining of eyes, scissors, bows, dolls, decapitated heads, blood, piss, and tears – her work creates imagery of the emotions that so many of us struggle to describe.
Depicting her innermost feelings through the juxtaposition of both the disturbing and amusing; she conjures a world in all its raw, vivid, blushing and hairy glory. Words by Ione Gamble.
Join us at Hart Club for the exhibition opening on Friday 4th November. Get a first look at the available works and enjoy a drink from the bar.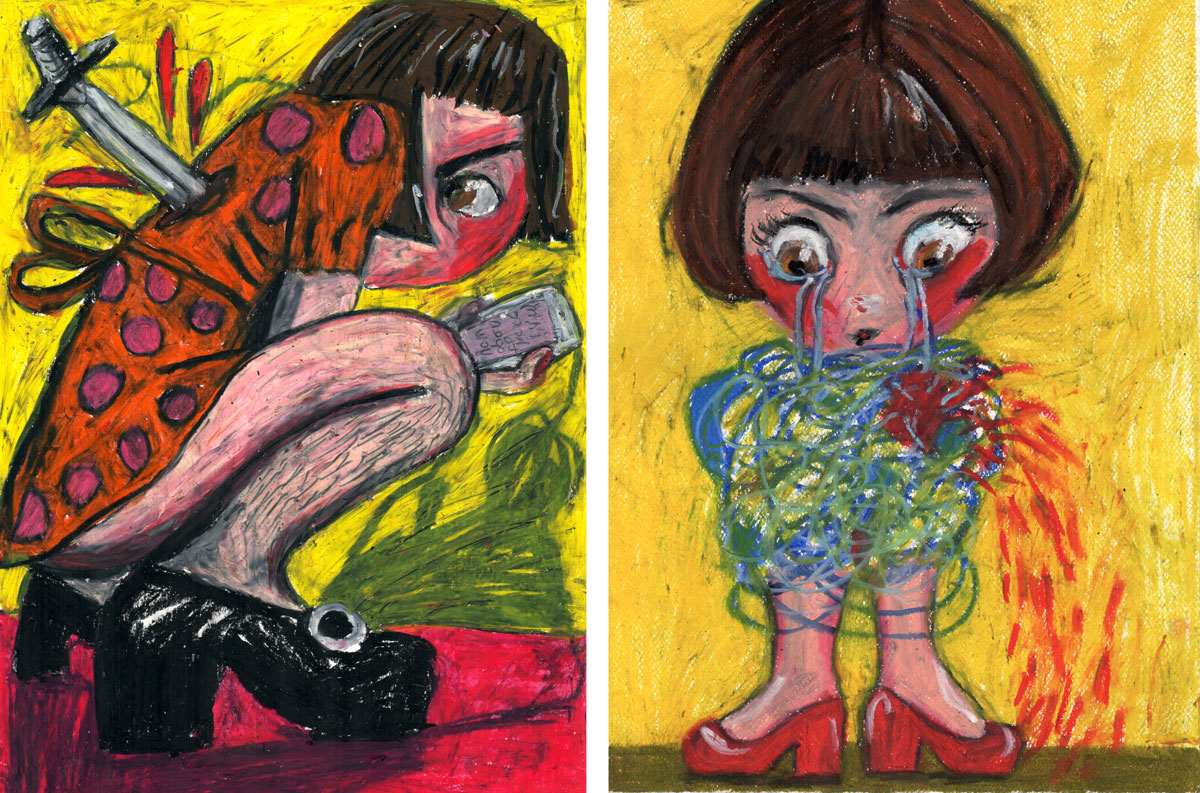 Friday 4th November – 5 till 9pm
Exhibition launch with bar and Hart Club pop-up store.
Sunday 13th November – 5pm
Ceramics workshop with artist Rachel Hodgson. Learn how to glaze ceramic goblets inspired by the exhibition artworks. Tickets on now.