Stopgap is a dance company based in Farnham, Surrey, it has been running since 1995 and is led by a diverse creative team that are dedicated to creating an inclusive space to learn, move and perform, becoming the first touring dance company to employ learning disabled dancers, physically disabled dancers, and non-disabled dancers.
In their own words Stopgap's vision is to:
"Create an inclusive world where diversity is not just accepted but pursued, a world where no one is limited by prejudice against D/deaf, disabled or neurodivergent people"
Established in 1995, Stopgap's founding members…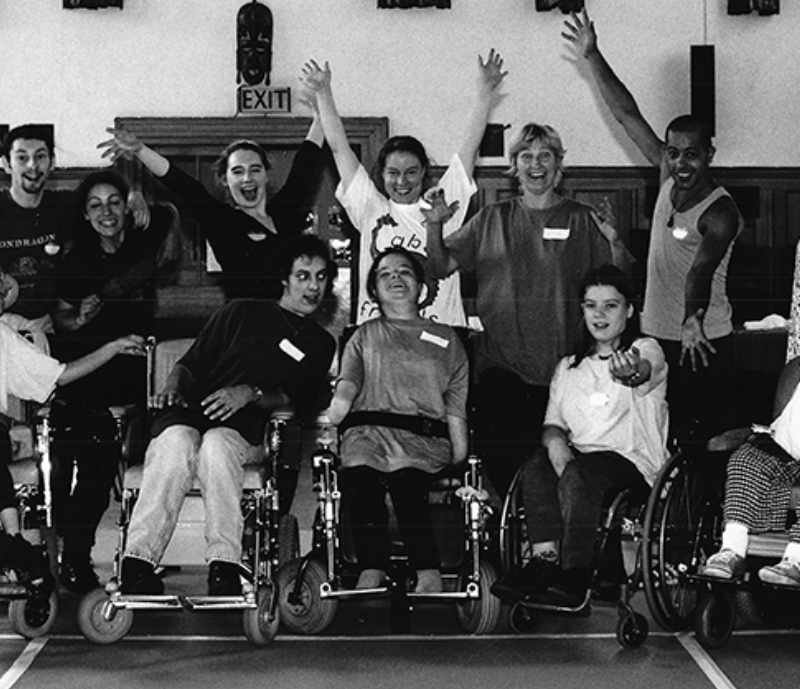 Stopgap aims to remove the barriers into the world of dance by "nurturing the talents of dancers born into any body and any mind". They do so by taking a step back from commissioning choreographers to create their dance work and producing their own inclusive choreography.
Some examples of how this is done is through 3 key methods: translation, blending and improvisation.
Translation – This refers to the process of creating parallel versions of movements that can be performed by someone who has a different physicality to you.
Blending – Stopgap takes this unique approach to movement, within this method dancers observe and listen to one another with the aim of learning each individuals' different approaches to dance, eventually finding a balance or blend of each of their interpretations.
Improvisation – This method explores the different ways touch can suggest a narrative, improv-based exercises relating to a scene or theme are created, this ensures that the movement can progress the story.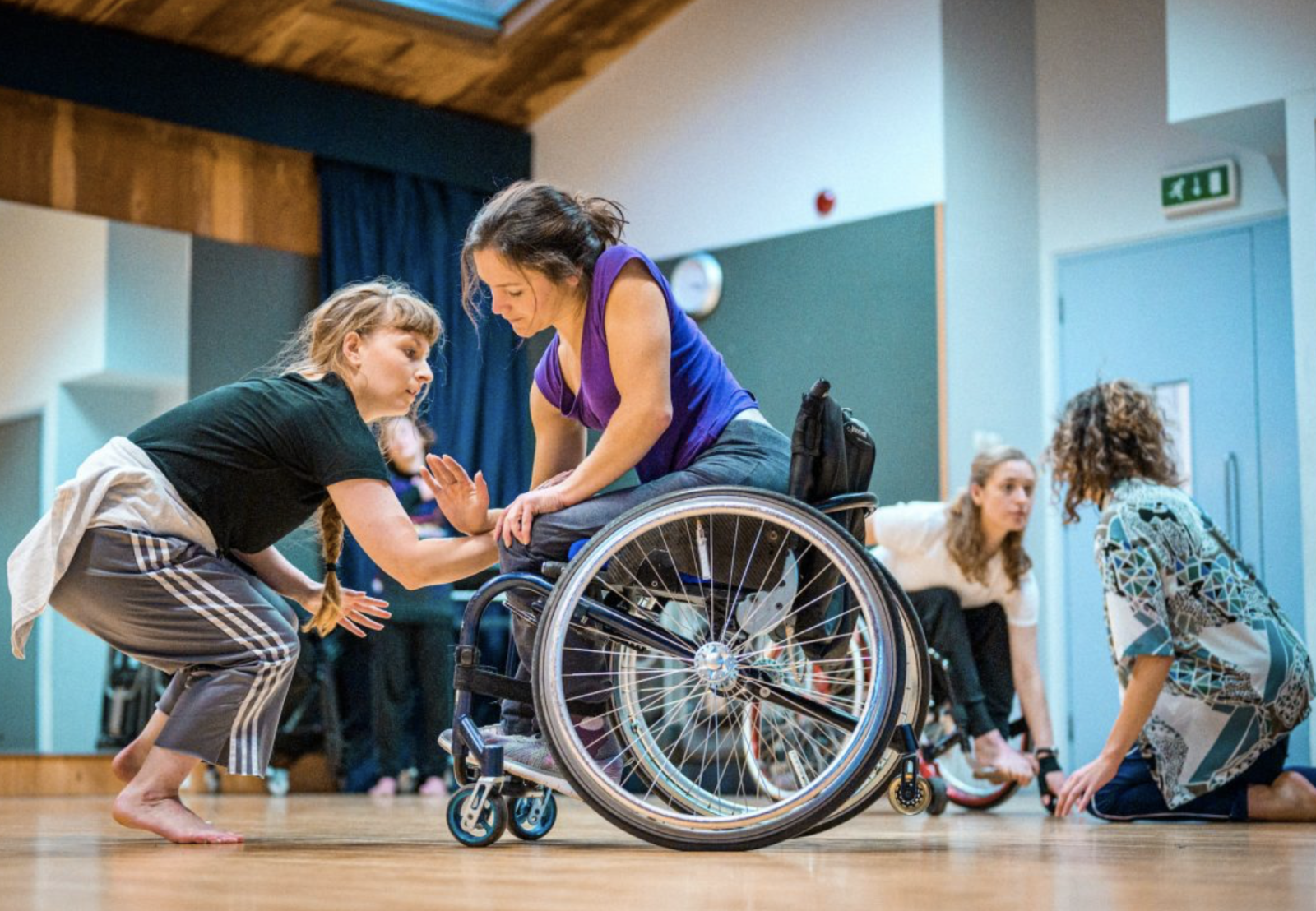 For an insight into some of Stopgap's work you can watch their showreel
There are opportunities to take part in Stopgap workshops and join one of the dance companies in person, or you are able to participate from home by joining their free home practice sessions which are run online.
Stopgap offers a wide range of opportunities for you to take part in:

Dance artist training
Teacher training
Youth projects
Apprenticeships
Mentoring
Community projects
Community dance commissions
GCSE dance workshops
Tailor made SEND (Special Educational Needs and Disabilities) school workshops
CPD (Continuing Professional Development) for teachers
Volunteer opportunities

Friday Night Dance Party – Aldershot
LinkAble – Woking
Leaps and Bounds – Farnham
Steps and Strides – Farnham
Sg Troop – Franham
This Is Us Dance Company – Tunbridge
Youth Dance Company – Farnham
Youth Dance Company – Guildford
To learn more about Stopgap, visit their website.