"Folk Beasts is a series of craft packs for those affected by the pandemic".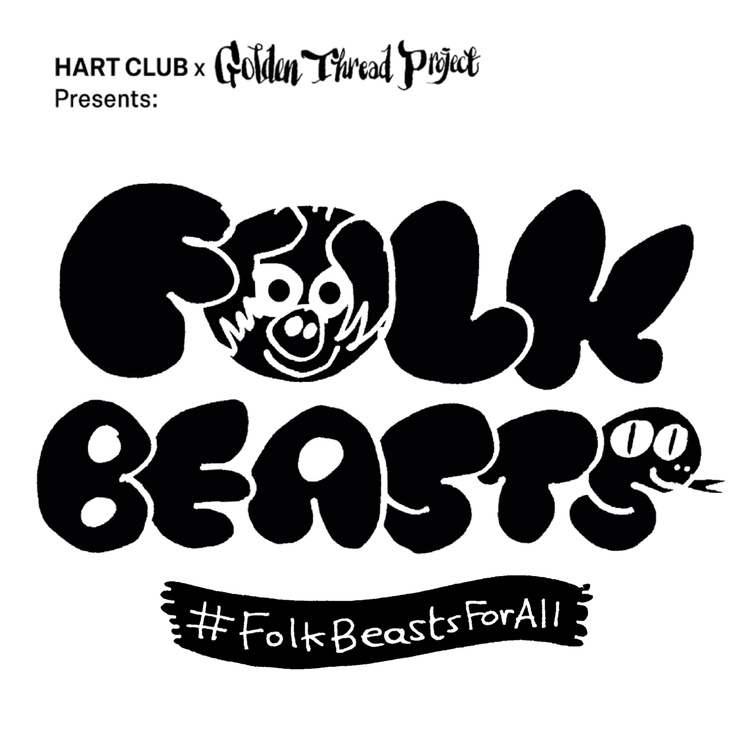 Folk Beasts is a series of make-at-home craft packs, created as a collaboration between Hart Club – an organisation championing neurodiversity in the arts – and The Golden Thread Project, a company that aims to popularise folklore through the arts. The packs are designed by a selection of London-based artists and illustrators, conceived as a means of combating the increasing isolation brought on by the pandemic.
Centring on the theme of folklore, 17 artists were commissioned to create ten art activity packs. The artists involved include Jay Cover, Aidan Saunders, Celine Ka Wing Lau, Harriet Vine MBE, Lena Yokoyama Yuk Fun and many more. Each artist followed a brief to design their own craft packs, with a particular focus accessibility and inspiring the public to engage in the arts at home. With the topic of folklore in mind, this meant their design interpretations could take form in a myriad of ways, including animal-based folklore and myth.
Funded by Arts Council England, Folk Beasts has produced 100 editions. This means a total of 1,700 packs have been sent out to Hart Club's network of charities, supported studios, SEN schools, food banks and other projects that enable people to participate remotely. It's predominantly aimed at Hart Club's community, and those who have been largely affected by the pandemic; with activities and social interactions halted, this has had a dire affect on peoples' mental and physical wellbeing.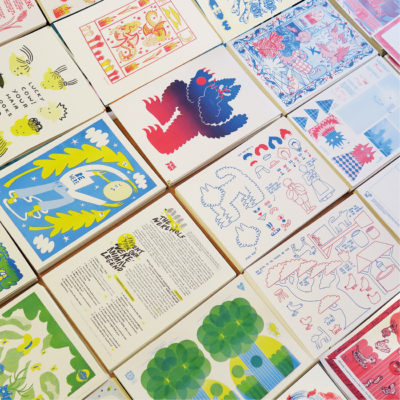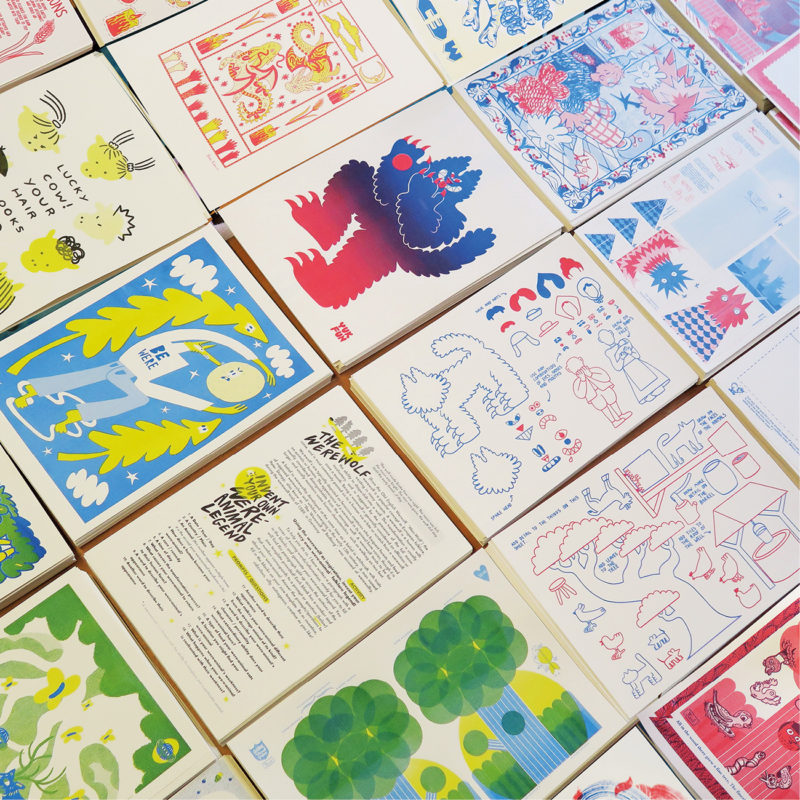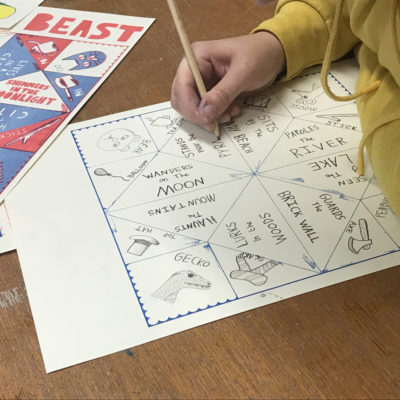 Accessibility plays a key focus in the target audience of the packs, which includes people from all ages and backgrounds, as well as artists with disabilities, dementia and brain injury. As such, the packs needed to adhere to a few guidelines in order to make the work as accessible as possible. All text needed to be 12pt minimum and in a legible font, followed by simple language and instructions; basically aimed at anyone aged between six and 100. Each pack makes up three single sided A3 pages, printed on a risograph machine, with each page comprising up to two colours of either red, blue, yellow and black. Within this, there's the artist's activity and a limited edition artist print.
"The feedback has been overwhelmingly positive with a great emphasis in the quality in design and printing," says Helen Ralli. "It's always a pleasure to receive something special in the post! And I think it's a fantastic opportunity for the creative community – such as the artists and designers involved in this project – to have a chance to use their skills to create something that has such a rippling positive impact on a community that they might not otherwise connect with."
Over the coming weeks, both Hart Club and The Golden Thread are running competitions on Instagram directed at the general public who can win their own packs. In the next couple of months, the project will launch its own Folk Beasts online exhibition to present the work involved, all-in-all creating an "on-growing" user-generated art exhibition. Original article by Ayla Angelos.
Read the original article on It's Nice That via the link below.