Play, create and save your own artwork whilst scrolling through our site.
At the top of every page on our website you may have noticed the screen coming to life with colour as you move around with your cursor. This is our live drawing pad!
With each movement of the mouse you can build up layers of squiggly coloured lines and create a bespoke drawing.
Each time you pause the movement of the mouse the colour will change.
Simply click the 'Save Artwork' button and your design will be saved automatically to your desktop.
We'd love to see your creations! Email your drawings to info@hartclub.org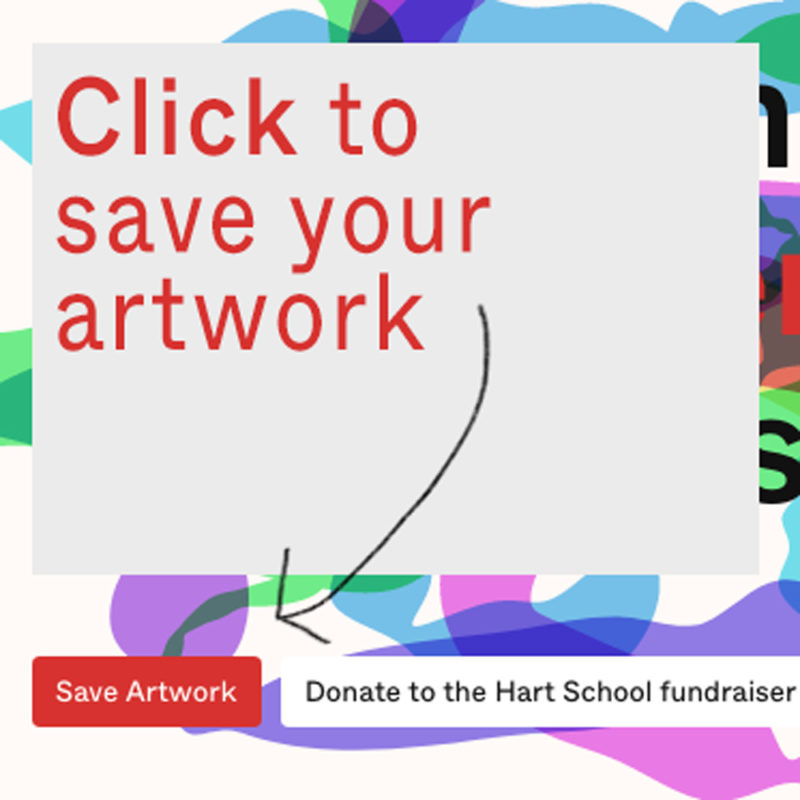 Gallery of drawings from our drawing pad.