Southwark today builds an understanding of the areas history and looks ahead to the future…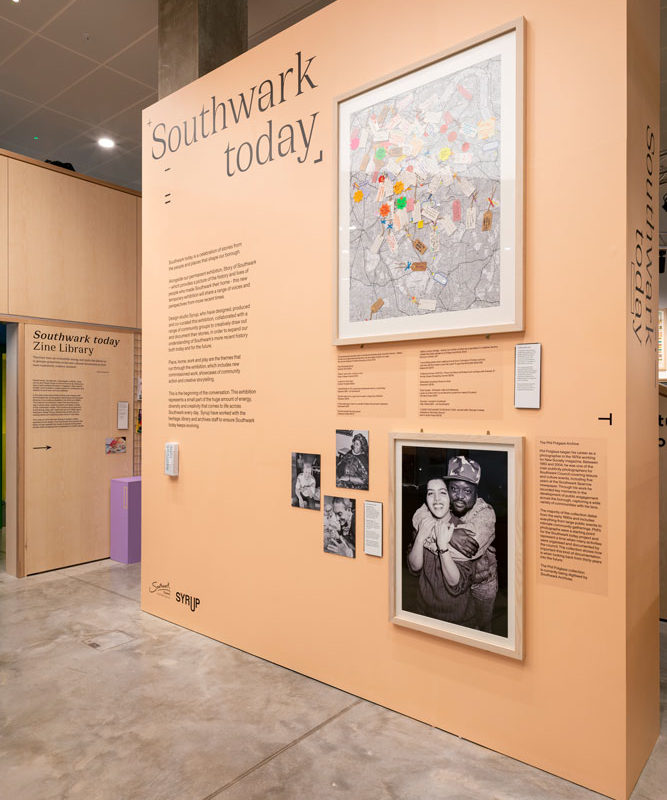 Installed at Walworth Library, the Southwark today exhibition explores the history of a bright and lively Southwark. Working with local community groups and organisations Syrup design studio have produced an exhibition that documents a range of experiences of being in Southwark, building a better understanding of the areas history and looking ahead to the future. It shares the voices and perspectives of those who make up Southwark today.
The exhibition features work by some of our friends in the community and showcases a variety of work from installations by the Camberwell Incredibles to a film about a grass roots woman's football league, La Ligg.
The temporary exhibition is on display until the 20th June, 2023 at Southwark Heritage centre and Walworth Library.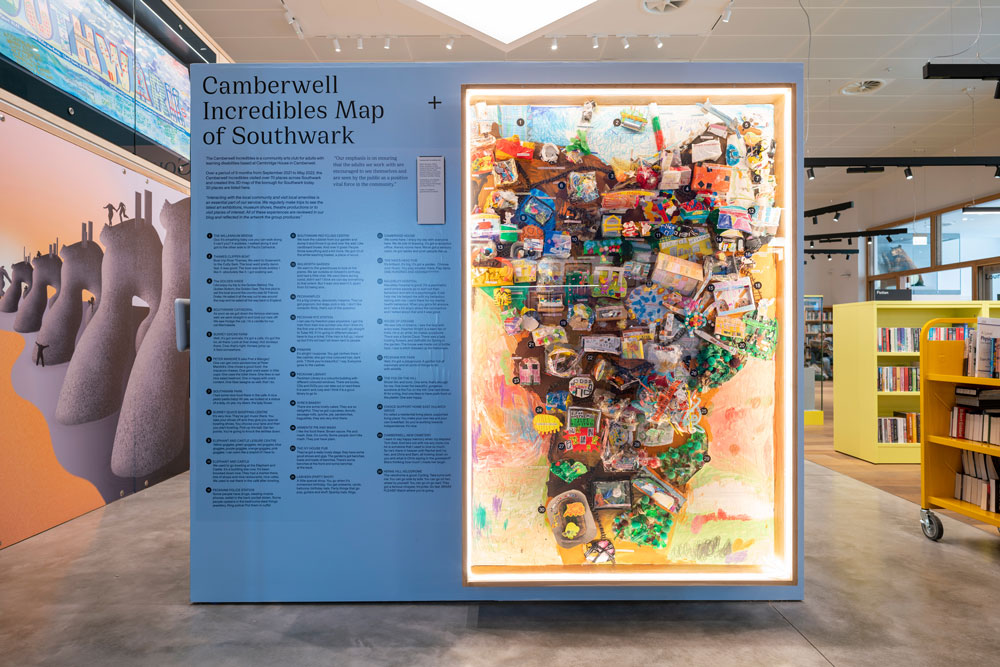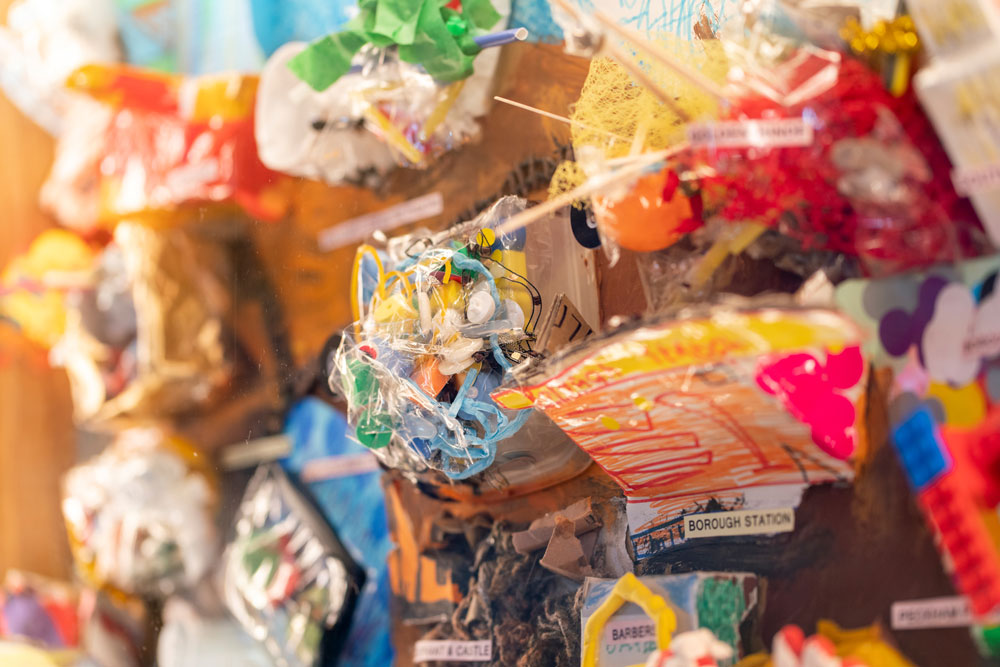 Created by the Camberwell incredibles, the beautiful map of Southwark pictured above explores each artists relationship with place around the borough. The piece exhibits places that would blend into our everyday, like the Peckhamplex cinema, described as a "big cinema absolutely massive" (…) I don't like romantic films, thats out of the question." Each of the additions to this incredible map are accompanied by an anecdote from the artist, giving us a view of Southwark from the personal rather than the commercial.
"The exhibition represents a small part of the huge amount of energy, diversity and creativity that comes to life across Southwark every day."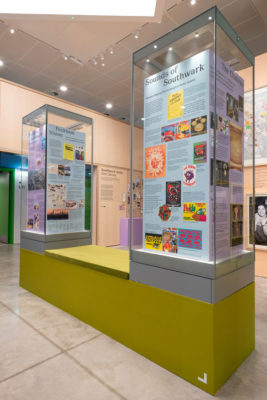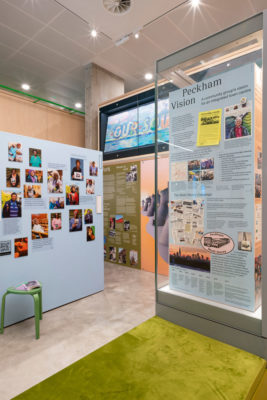 Whilst some parts of the exhibition brought life to Southwark, looking back on the lost venues and spaces reminded us of the spaces that were lost due to covid or gentrification. With a once vibrant music scene, Southwark had the venues to back it up, events were held everywhere, even in old lazer tag venues, the scene appeared unstoppable. A look at this piece on the "sounds of southwark" depicts the decline of Southwark's music scene as venues are converted into flats, or lost to covid lockdowns.
The music is not the only thing to have vanished from Southwark. Safe spaces, like The Chateau in Camberwell are no longer in a fixed location and operate primarily online. Although the digital space of The Chateau still offers a space environment for queer bodies, as does the festivals and venues The Chateau around South London, the loss of the fixed venue leaves queer bodies with few safe environments around Southwark.