A sensory collaboration of artistic practices, culminating in an evening of music, performance, art and dance…
18th of June 2022 saw the second instalment of E Numbers, a neuro-queer event, created by Jané Mackenzie. The night intends to promote a space that attempts to "re-claim/give power to and embody our most true selves". With a variety of performances from live poetry readings to drag acts E Numbers sought to re-define night life culture to be neuro-diverse compatible while still appealing to a wider audience.
Held at the Avalon Cafe in Bermondsey, E Numbers featured a wide range of accessible  features that are absent from your typical events space. These include the chill out space, designed by Hart Clubs own Lizzie Farrell, which was an area of consistency, where those feeling over stimulated could borrow ear defenders or draw on the large white boards left outside the venue.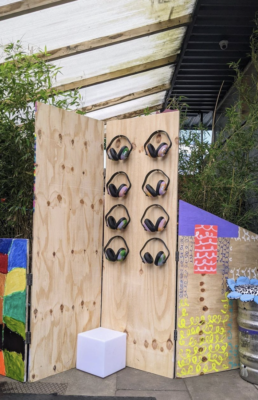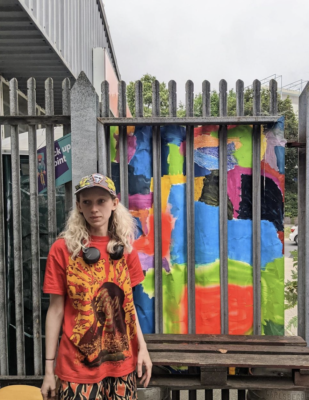 Besides the calm area outside, the entree way of the venue was decorated with art work, creating a calmer space that was more involed, where attendees could buy a drink, view or maybe puchase some art from Hart Club artists Serafina and Yangdzom. Past the artwork was the main event space, where the night opened with film screenings and ended with live music and a dance party.
Starting with a showing of In My Language by the late Mel Baggs, the night continued with readings from GobJaw poets and screenings of films by Serena Ramsey, Doyenne and many more.
A truly unique experience, E Numbers was able to create a space that was accessible for a variety of neuro-queer needs whilst still maintaining a vibrant and colourful environment showcasing an incredible range of talents.
Watch this space for upcoming E Numbers events and how you can be involved!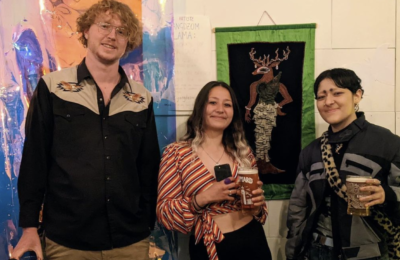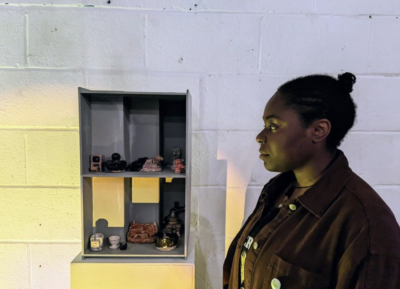 Follow @e_numbers_ to keep up with the latest news and upcoming events!