In 2019 Derek and Jané met at L'arche, a global organisation of people with and without learning disabilities working towards a world where all belong. The two used drawing and creating to communicate and during lockdowns they were meeting online weekly to share their creations as well as sending pictures and inspiration in the mail.
In 2021 Jané joined Hart Clubs core team and introduced the gallery to the wonderful work of Derek. We welcomed him as one of the first students of Hart School and he has been making work here every week since.
Both artists have continued to work together and this Spring Jané and Derek have produced their exhibition Drawing Talking Talking Drawing at the Avalon Cafe, Bermondsey. The exhibition showcases their shared experiences and collaborative creative practice.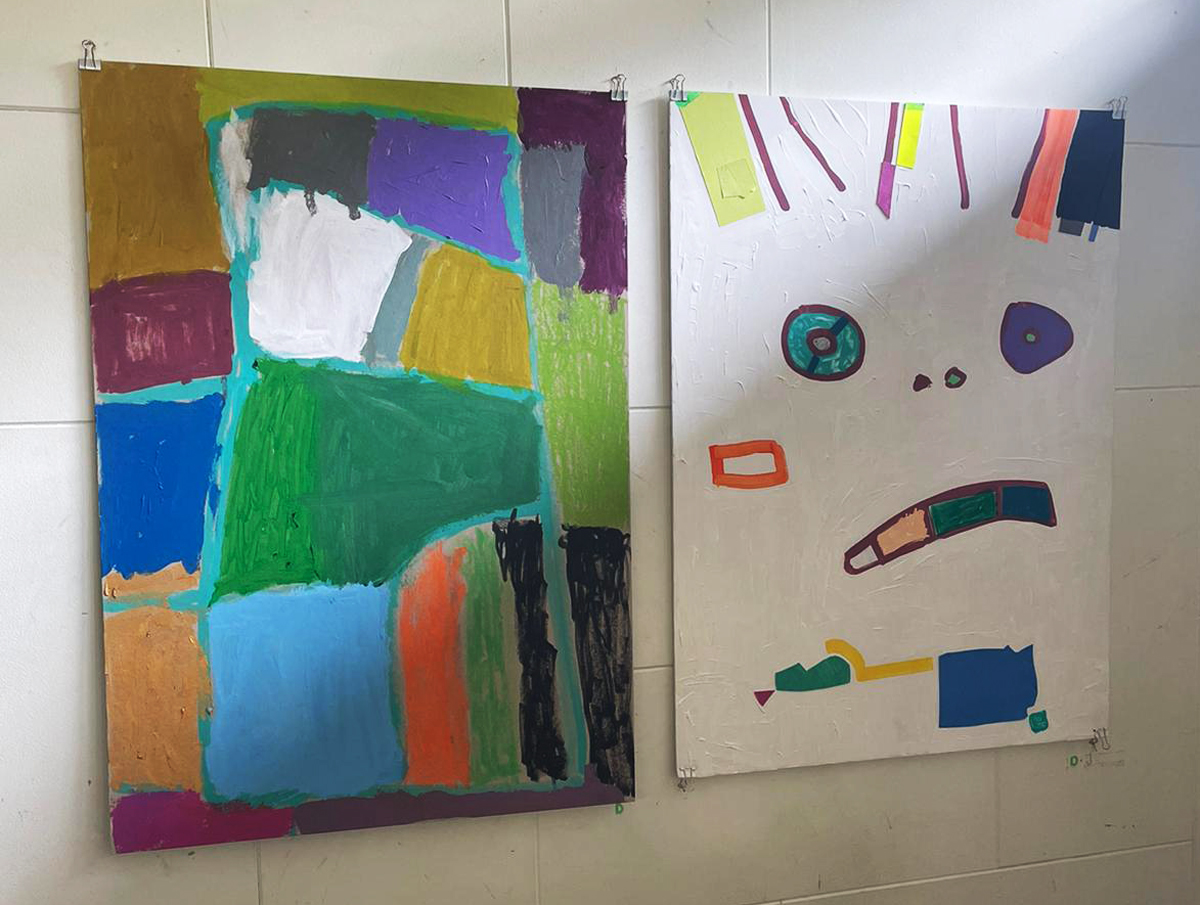 Hart club was introduced to Derek's work via Jané in 2021 and he is an invaluable part of Hart School. Derek's makes pictures of people, he is influenced by community and friends. He takes reference from puzzles, music and his community to create bright and diverse pieces.
Jané has been a member of Hart Club since 2021 and has since continued to share their incredible use of multi media collages, installations, curation and moving images at Hart Club. Jané explores communication and belonging, examining how it is informed by disability, being deaf and neurodiversity, bringing the idea of total communication to the forefront of their art.
"Using art and creativity, Derek and Jané have found a means of communication that fits their relationship"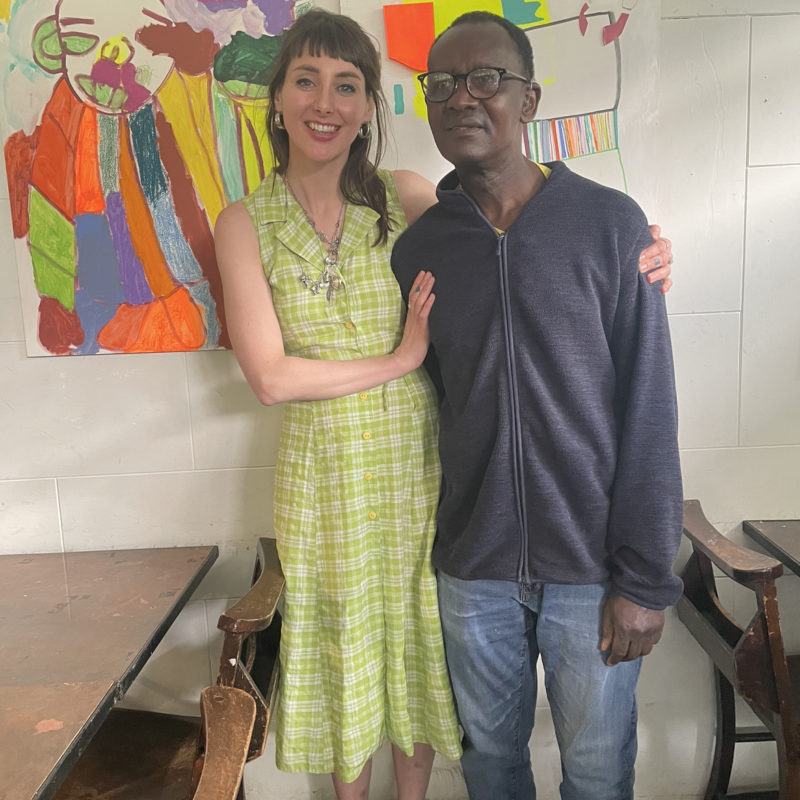 Central to this exhibition is the idea of total communication which insists that communication is multidimensional and is different depending on the particular need and abilities of the person. Through movement, visual aids and gestures total communication allows for more open and expansive means of expression.
Using art and creativity, Derek and Jané have found a means of communication that fits their relationship defying ableist and narrow minded abled bodied society and its assumptions surrounding communication and sound.
DRAWING TALKING DRAWING TALKING is on display at Avalon Cafe Bermondsey.
Dates: May 1st – May 15th
Location: Avalon Cafe, Juno Way, London, SE14 5RW