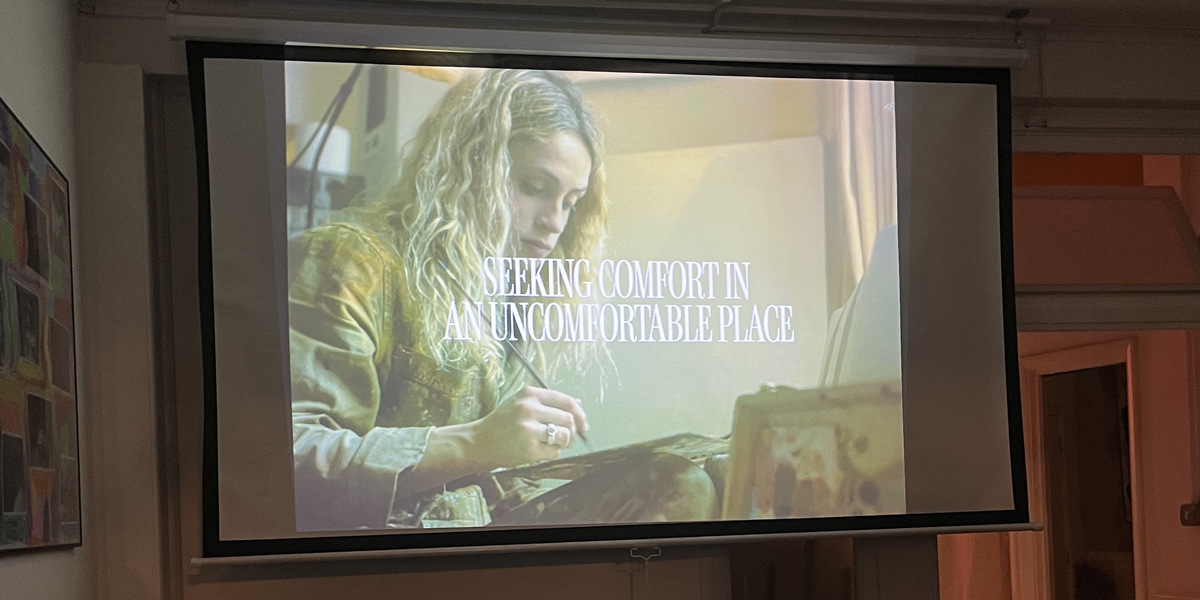 After two years without exhibitions or events here at Hart Club we were so excited to open our doors to the public and celebrate our collaboration with Doyenne. The private view showcased Doyennes latest capsule collection, artwork from Hart School artists, custom painted skateboards and a film screening.
We premiered Doyennes latest release 'Seeking Comfort in and Uncomfortable Space' to a packed and captivated gallery audience. The short film, available to view online shortly, explores the neurodivergent experience through the lenses of women and non-binary skateboarders. It follows conversations with three artists and skateboarders as they discuss the importance of skating, creating and safe spaces.
The pop up of Doyenne's capsule collection also featured two limited edition t-shirts, designed and printed by Hart School students Yangdzom and Serafina. It was great for our audience to see the behind the scenes of the makings of these artworks and learn more about the process from initial designs to finished garments.
If you couldn't make it down to the exhibition, our Doyenne x Hart Club collection is now available  online here. The customised decks will be part of an auction later in the year, do get in touch if there is one you have your eyes on.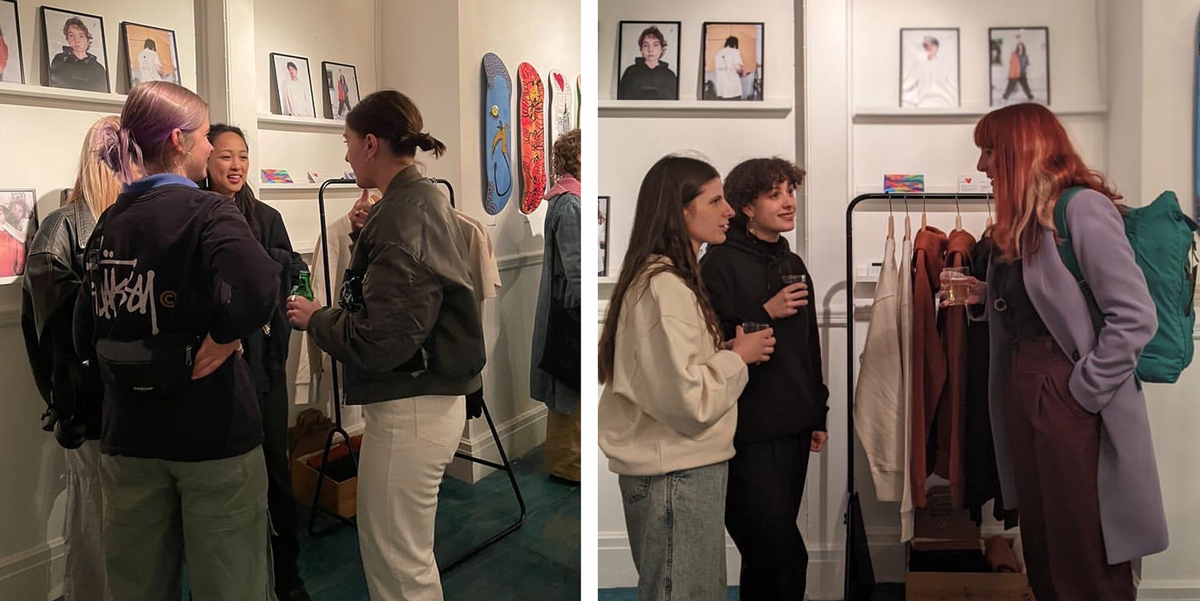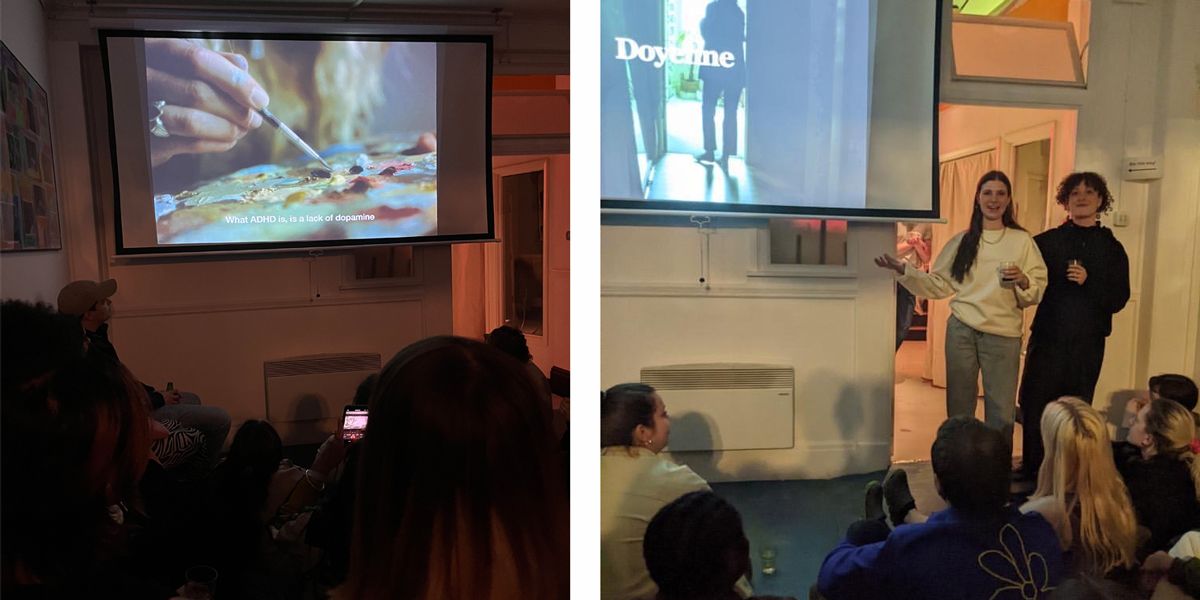 Over the past few months Hart School has been collaborating with skate brand Doyenne on a series of workshops centring neurodiversity and exploring how we find comfort in uncomfortable spaces. Artworks generated through these discussions have formed part of Doyennes latest capsule collection, which features drawings by Hart School artists Yangdzom and Serafina.
Both artists worked closely with the brand to design pieces to express their personal interpretation of comfort, as well as exploring themes of freedom and wellbeing. Throughout this collaboration the artists have questioned what the world would be like if instead of us adapting to the rules of society we live in, the world would adapt to us.
The limited edition collection of t-shirts have been screen printed at Hart Club print studios, with great thanks to Maeve O'Brian @Giant Triplets, onto ethically sourced cotton t-shirts. Each piece in this collection is made with care and intention.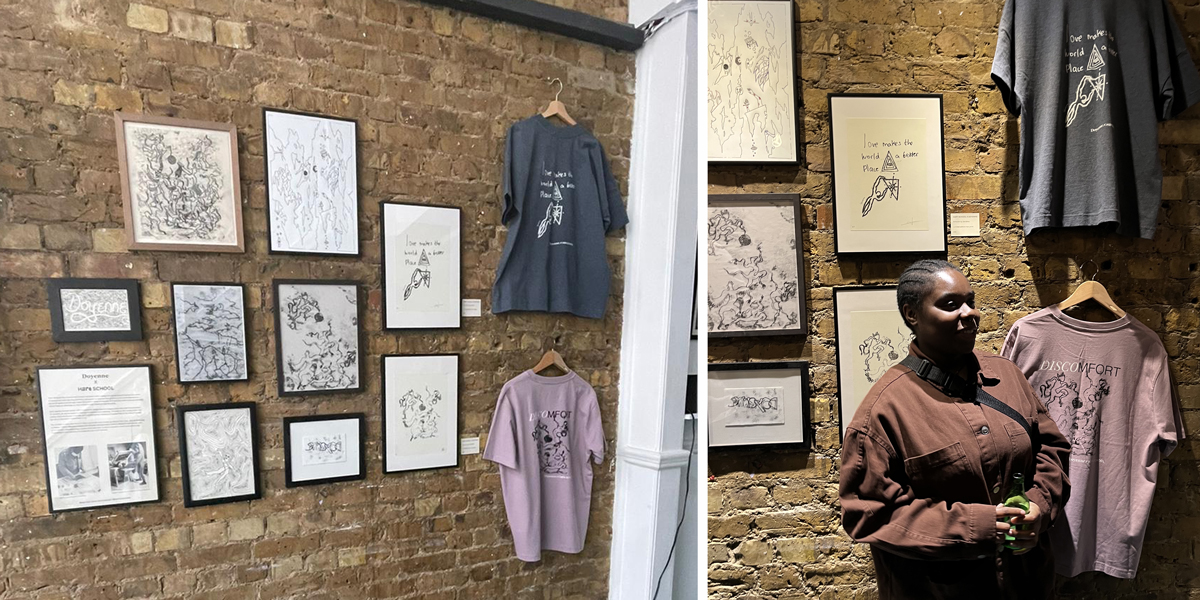 "Doyenne channels inclusivity and intersectionality by questioning ourselves and our environment"
Doyenne is a gender neutral skateboarding brand run by women, founded in 2017 in Glasgow, Scotland. Working at the intersection of skateboarding and creativity, Doyenne promotes equality through collaboration and events. 10% of their proceeds is donated to projects radically changing the meaning of inclusivity.
Doyenne started spontaneously, by running skate sessions in Glasgow and launching their first small collection and recycled boards to raise money to donate to Skateistan. They got inspired by their work in making skateboarding accessible and wanted to create a similar environment locally as they believe everyone should have the same opportunities by adopting a 'think global, act local' approach.
Their brand is made by skateboarders, designers, artists and creatives. They run Doyenne as an entity because they want it to stand by itself as Doyenne exists through their community, all of their collaborators, and the skate team.
Doyenne channels inclusivity and intersectionality by questioning ourselves and our environment, but most importantly by opening conversations with our community, listening to them and trying to constantly reflect it in the work we do.
They design clothing with everybody and the environment in mind, they try to reflect their values and ideals through their collections. The clothing lines are genderless and manufactured in inclusive sizes, they are in the constant journey of improving our fit and design to be accessible and inclusive to all.
Doyenne x Hart School T-Shirts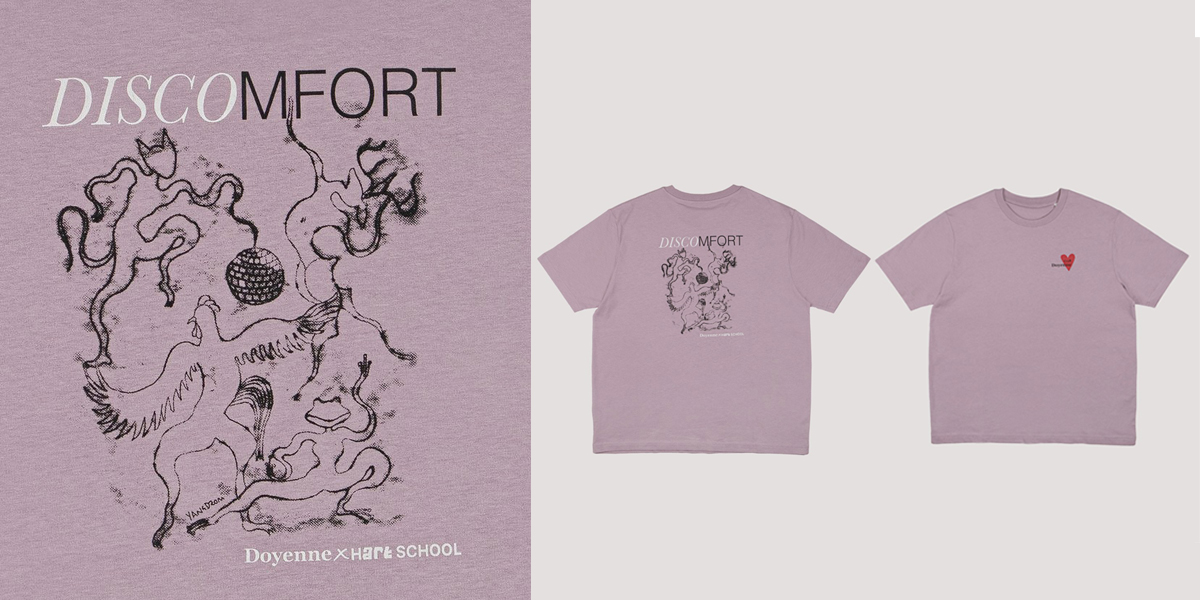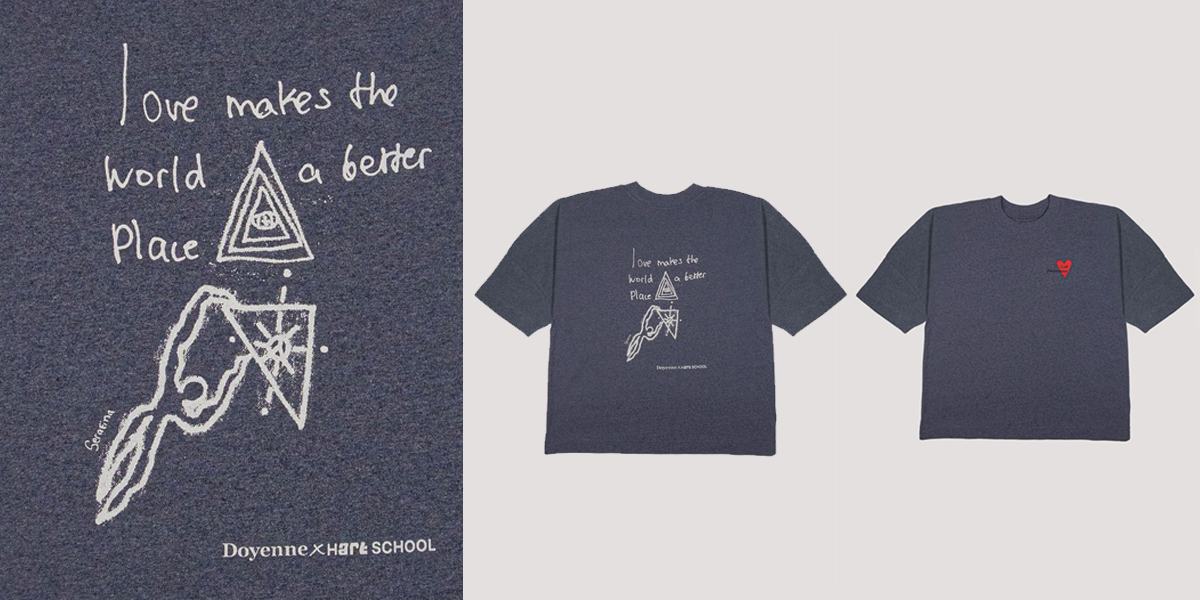 Shop Doyenne x Hart School collection online now!