Jay Cover's animal hybrid colouring book raises funds for neurodiverse artists…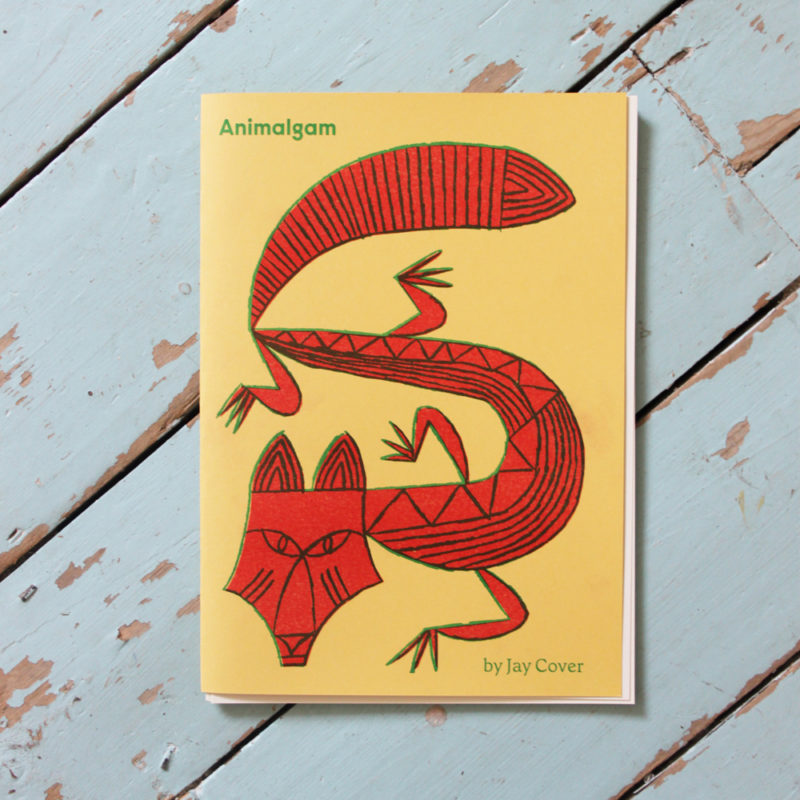 Animalgam, the latest series of prints by artist and illustrator Jay Cover sees animals combined into bizarre new creatures. Now available as a risograph print set come colouring book from Hart Club , with all sales going directly towards funding this community interest company and projects for neurodiverse artists.
Lockdown was tough for us all. But for neurodiverse artists, even the lifeline of local art clubs was taken away. To help people keep creating at home, Hart Club and The Golden Thread Project collaborated with artists to create almost 1700 free activity packs inspired by folk animals that people could work on remotely.
"The activity I created was based on the 'Cabbit', not so much a folk animal, more of an actual misidentified animal; the Manx Cat," Jay tells Creative Boom. Finding the misidentified cat/rabbit hybrid amusing, Jay thought it was the perfect basis for a lighthearted activity where people would combine other animals to make new beasts.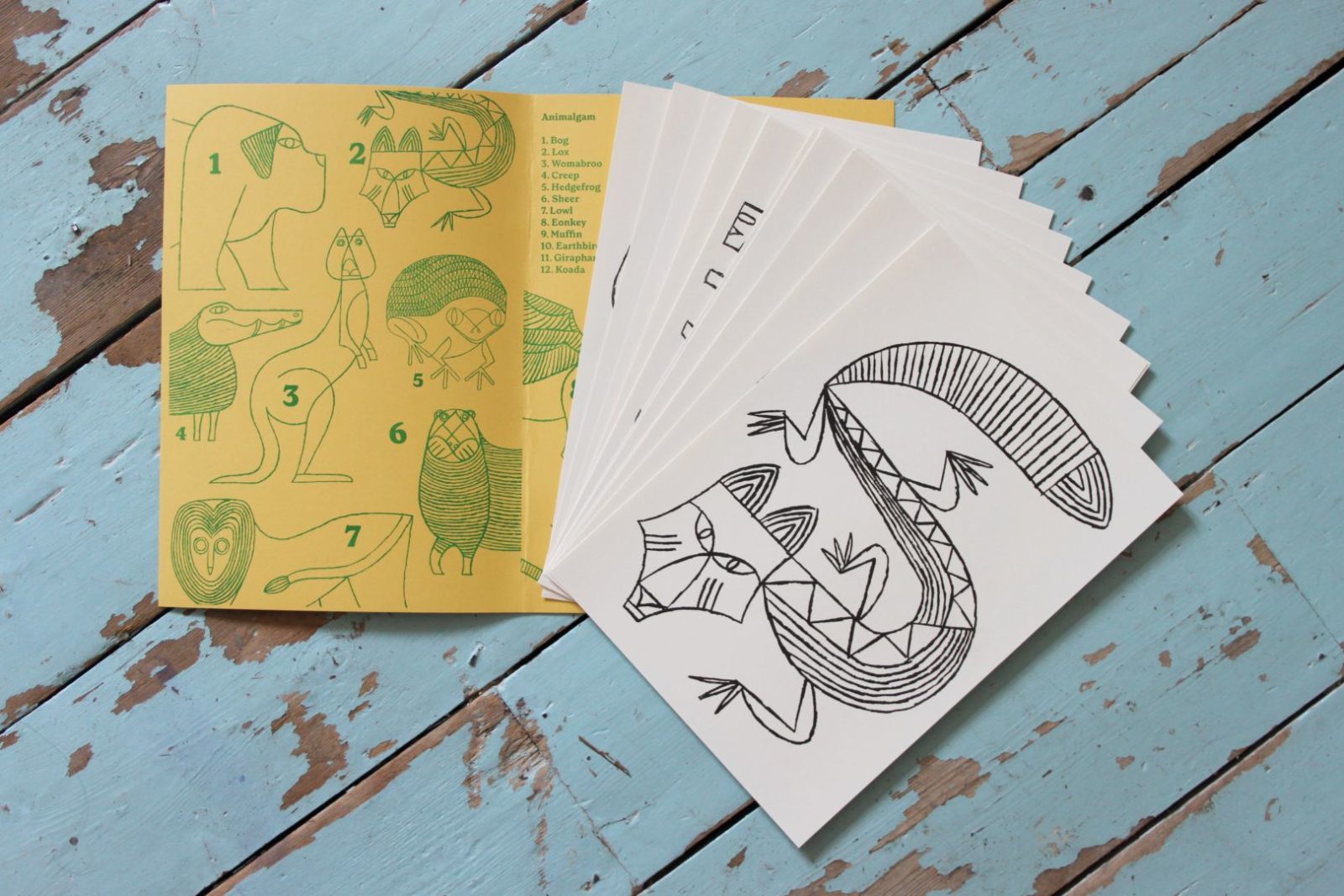 Animalgam is a continuation of the Cabbit project. Featuring 12 new illustrations of hybrid animals by Jay, the print collection is another collaboration with Hart Club, a London based organisation that champions neurodiversity in the Arts. "I intended to print the set of pictures and give all the proceeds to Hart Club, to help raise funds for their Summer School," Jay explains.
"But Tommy Brentnall (artist and Hart Club volunteer) offered to print it, so it made sense for them to publish it and keep everything in house. All funds will go directly to supporting their work and they can publish more if they want to. It worked out really well as a collaboration in the end."
As for the illustrations in Animalgam, they're based on suggestions he received while publicising Cabbit. "I received twelve ideas, and all of them were so funny I started thinking about drawing what the public had suggested and carried on the project. I hadn't even anticipated it being such a fun thing to do, to create new animals by combining existing animals, but it's comical, and people seemed to respond to it well. It gets peoples' imagination going in quite a simple, straightforward way, whether you draw them or just write them because the names themselves are quite creative and joyful anyway."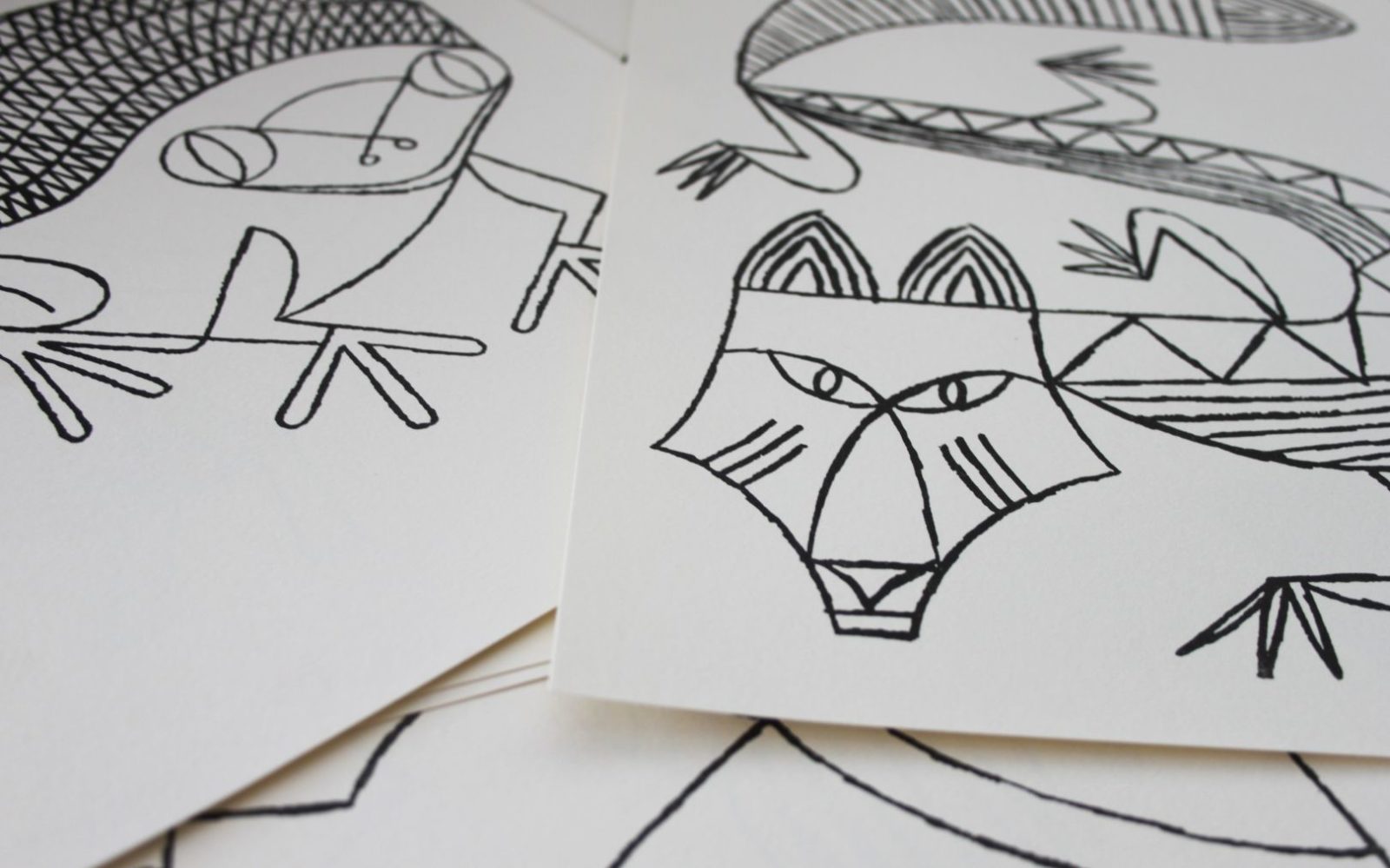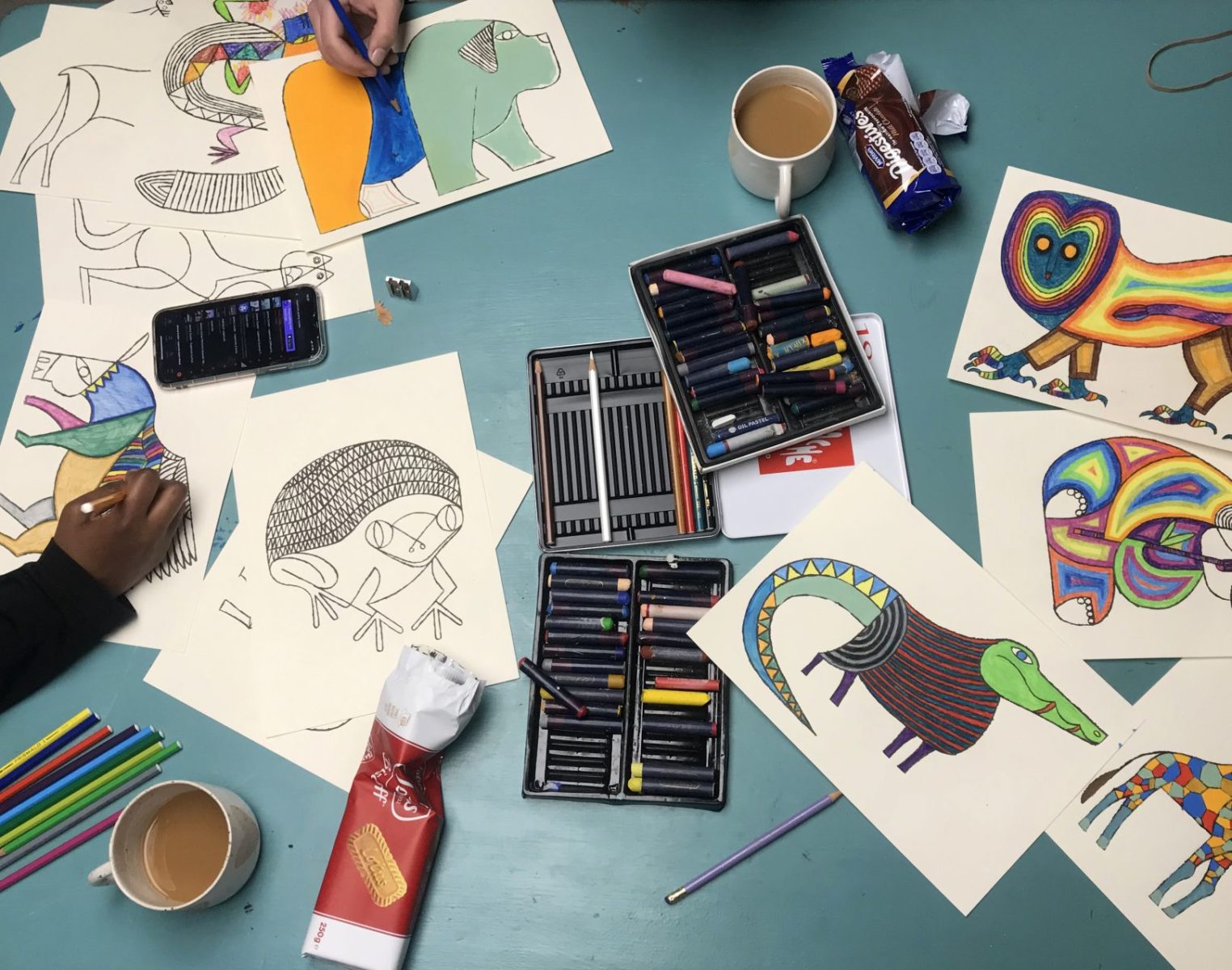 How do you find the artists that you work with at Hart Club?
We have a growing network of individuals we work with as well as close relationships with organisations and charities that are dedicated to facilitating disabled artists. We work closely with these groups to try and remove barriers to access creative opportunities for the people they support.
With the lack of opportunities for our community we have already become a bit of a hub. As awareness about Hart Club organically grows, more and more people reach out to us to connect. We are hoping that with the opening back up of our space (in London SE1) this Summer we will have even more opportunities to grow this creative network.
The illustrations in Animalgam are left blank for people to colour-in to their heart's content, giving Jay the opportunity to draw with a more feathered line than usual. "This was partly a decision based on me wanting to try something slightly different in my approach, whilst having more freedom outside the constraints of commercial practice," he says. "This also ensured the illustrations worked effectively as a colouring-in activity, by dividing the drawings into parts to colour-in."
The project was also a rare chance for Jay to publish prints, despite being asked for them frequently. "I was keen for it to be an affordable print set, so people could either hang them on the wall or enjoy it as a colouring-in activity pack.
"It's a nice continuation of the original project. Hopefully, it'll inspire people to make their own as well; the whole project is just a bit of lighthearted, no-harm, fun anyone can enjoy."
Animalgam can be purchased from our online store!