Daniel Johnston, whose illustrations and music spoke "universal truths with pin sharp clarity"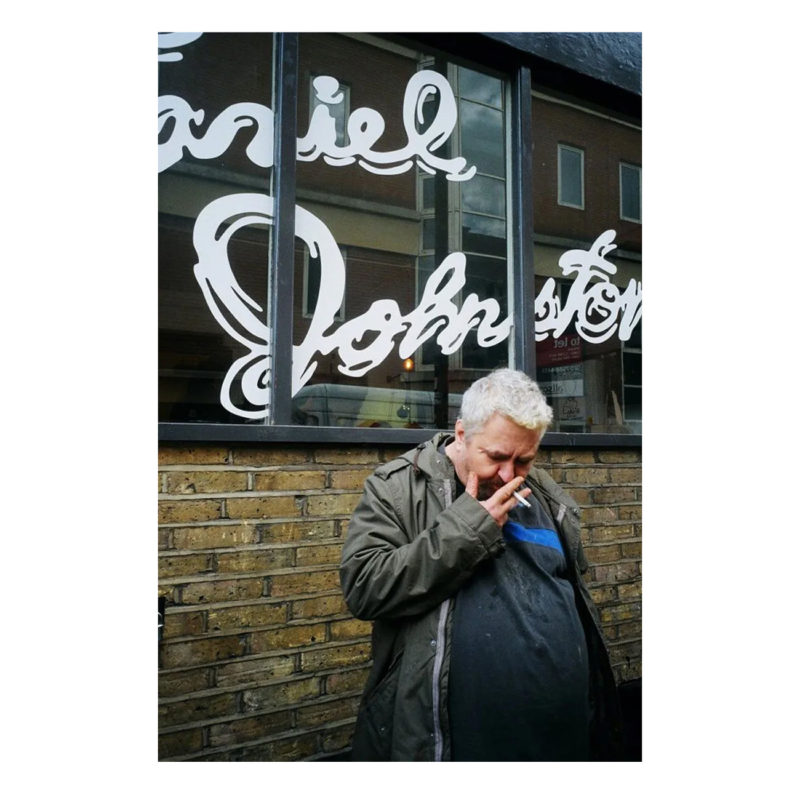 Recently I've been thinking a lot about the road to Hart Club. It's an interesting thing when a specific event coupled with the passing of a significant amount of time allows you to look back and pinpoint pivotal moments in your life. On reflection, the seed of Hart Club was planted in April 2012 when I had the honour of working with the late Daniel Johnston.
Daniel is.. was.. a cult figure adored widely for his heart-touching music and characterful artwork. At that point, he had never had a solo show of his drawings in the UK. The exhibition of 20 never before seen works was beautifully received. Daniel's humour, observations and universal truths seem to effortlessly translate to his audience. He was in London at the time and managed to visit. As is widely documented, Daniel had been afflicted for decades with mental illness. As we walked around the gallery together he seemed to struggle to verbally communicate what his drawings and music revealed with pin sharp clarity.
The following year we hosted another exhibition – this time the show consisted of intimate portraits of Daniel captured by his friend and personal photographer, Jung Kim. He was again in town for a sold-out gig at the Barbican and amazingly agreed to play an intimate acoustic set in the gallery the night before. I had never seen him play before and that would be the moment he was cemented into my heart, and I think everyone else's in the room. Daniel had no filter and no pretence. His music conveyed the most complex of human emotions in the most absorbable way and the audience was held on a string.
It wasn't a surprise, being familiar with his music, but when I spent time with him, something that stood out was that he seemed lonely. When he sang people screamed that they "loved" him, but ultimately there seemed to be a distance that was uncomfortable.


I feel somewhat at odds with the widely used term "Outsider Art", applied to those working outside of accepted cultural norms. It is undeniable that people with additional needs are often socially – and therefore creatively – marginalised from mainstream society, but I don't think isolation is something to revere. This led to the use of the encompassing term of neurodiversity, in the hope of promoting a broader perspective and acceptance of different ways of thinking and communicating. At Hart Club, we are determined that the artists we work with are acknowledged within the contemporary art world and have the opportunity to be creatively and financially recognised. We are also dedicated to nurturing a model of collaboration, which I think is a building block of community and creative expansion.
Our most recent exhibition is a great example of this, spotlighting previously unseen talent coupled with establishing a collaborative process and creative exchange. David Bassadone is a an artist who at 71 years old has been drawing for over 60 years and has never had an exhibition dedicated to his work. As well as showcasing his incredibly intricate drawings, he spent four months coming to the gallery to learn how to screen print in our new in-house print studio.
When I met Daniel, his raw talent jolted me out of a narrow pathway and expanded my perception of the place and purpose of art.