Hart Club is a gallery, creative workspace and community organisation based in London.
Established in 2018, Hart Club's mission is to champion neurodiversity within the arts. We commission original artwork and content that focuses on collaboration and celebrating the intersection of ideas and differences in artistic approaches and ways of thinking. We actively facilitate collaboration to explore the benefits of this creative exchange. Hart Club provides a platform for the artists we work with to access creative and financial recognition for work that so often goes unseen.
By providing a public facing platform we aim to encourage conversation around diversity and inclusion. We actively facilitate collaboration to explore the benefits of this creative exchange and to encourage conversation around diversity and inclusion in the Arts and beyond. We work with charities and organisations across the UK to remove barriers to access creative opportunities for the artists they support.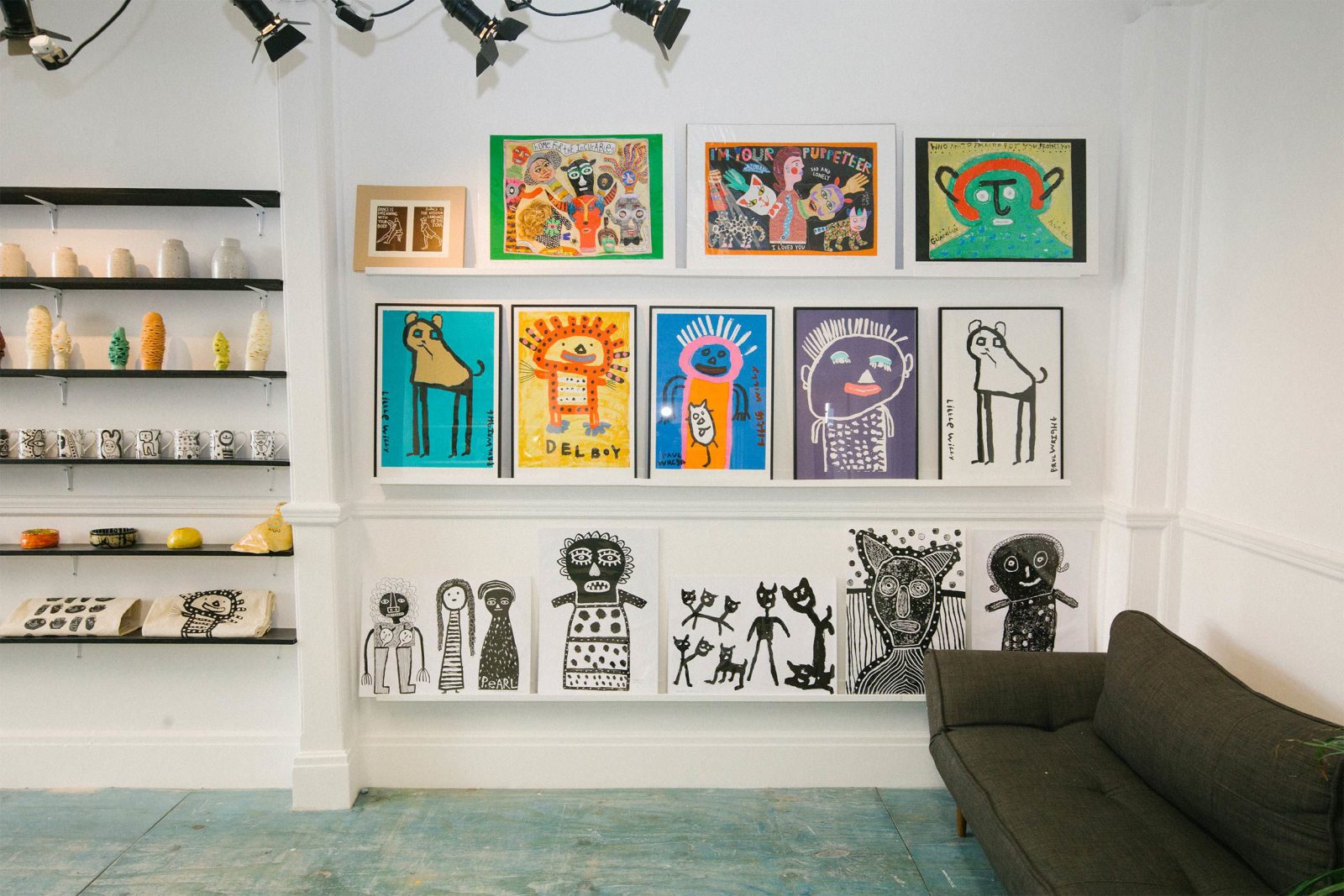 Neurodiversity is an approach to learning and disability that argues diverse neurological conditions are result of normal variations in the human genome. Neurodiversity has its roots in the social model of disability, which considers disability to be a civil rights issue. The social model rejects the notion that an individual must be "normal" to enjoy the full range of human experience, arguing that an impairment should not constitute a barrier to inclusion or access.
Disability, then, stems largely from society's failure to accommodate varying needs. That does not mean that all impairments are caused by external factors nor that we should not try to address them using medical means if beneficial to the individual. Rather, it means that whilst the person is experiencing the impairment society needs to work to support and accommodate them.
As well as working directly with individuals we've showcased the work of charities and organisations that support artists such as Age Unlimited, Artbox, Camberwell Incredibles, Cambridge House, Exceptional Individuals, Submit To Love, Headway East London, Heart n Soul and more.
Accessibility at Hart Club
Hart Club gallery is temporarily closed due to Covid restrictions. If you would like to come and view the space, current exhibitions or a particular artwork please do get in touch with us via email and we can arrange a viewing.
Our fundraising Auction exhibition is currently on display in the gallery until 11th of July.
Our main gallery space is wheelchair accessible and we also have an accessible bathroom on site for visitors. If you are taking public transport to visit us we are closely connected by many bus and train routes.
Waterloo Station is  the closest accessible station (0.4 miles away) and has step free access within the station.
Get in touch with Hart Club!
We'd love to hear from you. Contact us via email here.
Email: hartclublondon@gmail.com
Find Us: 95 Westminster Bridge Road, London, SE1 7HR